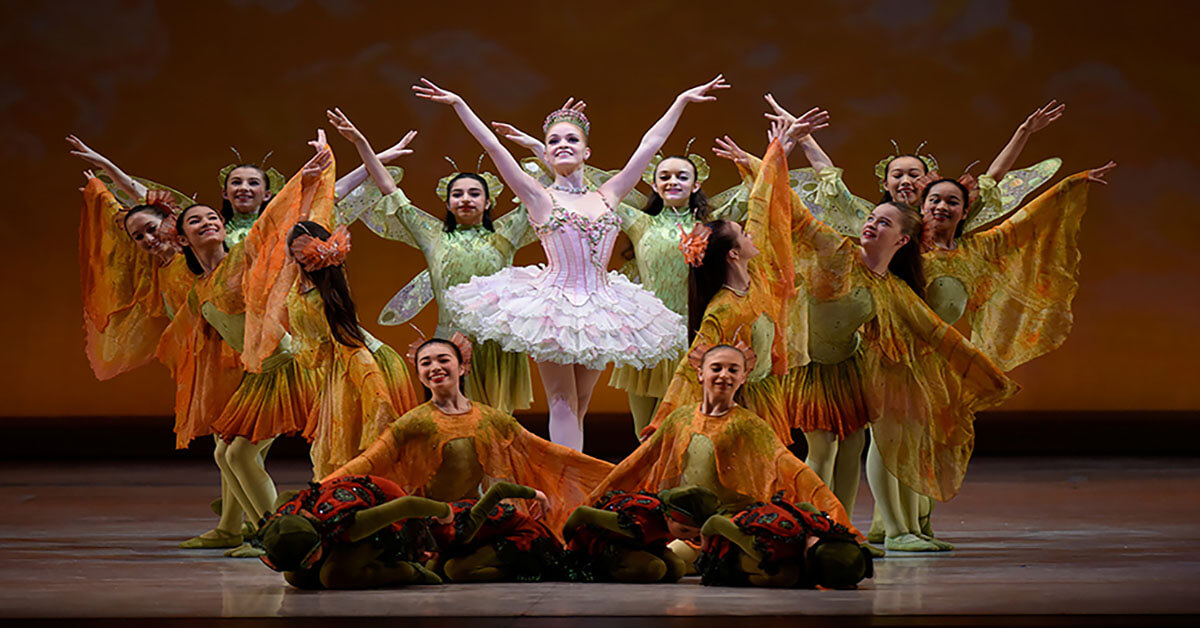 Sunday, December 10, 2023
2:00PM
No charge
Reservations required
2 hours, 13 minutes with no intermission (previously recorded)
Performed by the San Francisco Ballet Orchestra
Composed by Pyotr Ilyich Tchaikovsky
Choreographed by Helgi Tomasson
Conducted by Martin West
This visually stunning production of Tchaikovsky's graceful, immortal ballet sets the tale in the time of the 1915 San Francisco World's Fair. From the lovely "Waltz of the Flowers" to the perfection of the "Snowflake Waltz," each scene brings to life beloved characters and cherished music. It's a dazzling journey, beautifully captured on film and perfect for the holiday season.
The San Francisco Ballet has long recognized for pushing boundaries in dance, has a history of making history. Founded in 1933, the company staged the first full-length American productions of Coppélia (1938) and Swan Lake (1940) and, in 1944, launched an annual holiday tradition when produced the first full-length production of Nutcracker in the US.
The Company will be led by Artistic Director, Tamara Rojo. SF Ballet is accompanied by its own orchestra and operates one of the country's most prestigious schools of ballet. Today they build on their heritage by commissioning groundbreaking dance from today's top choreographers, by uncovering new choreographic talent, and by staging modern classics and the works that make up the canon of classic ballet. Their approach defines ballet in the 21st century, and it makes San Francisco Ballet the essential place to see the most adventurous dance in America.