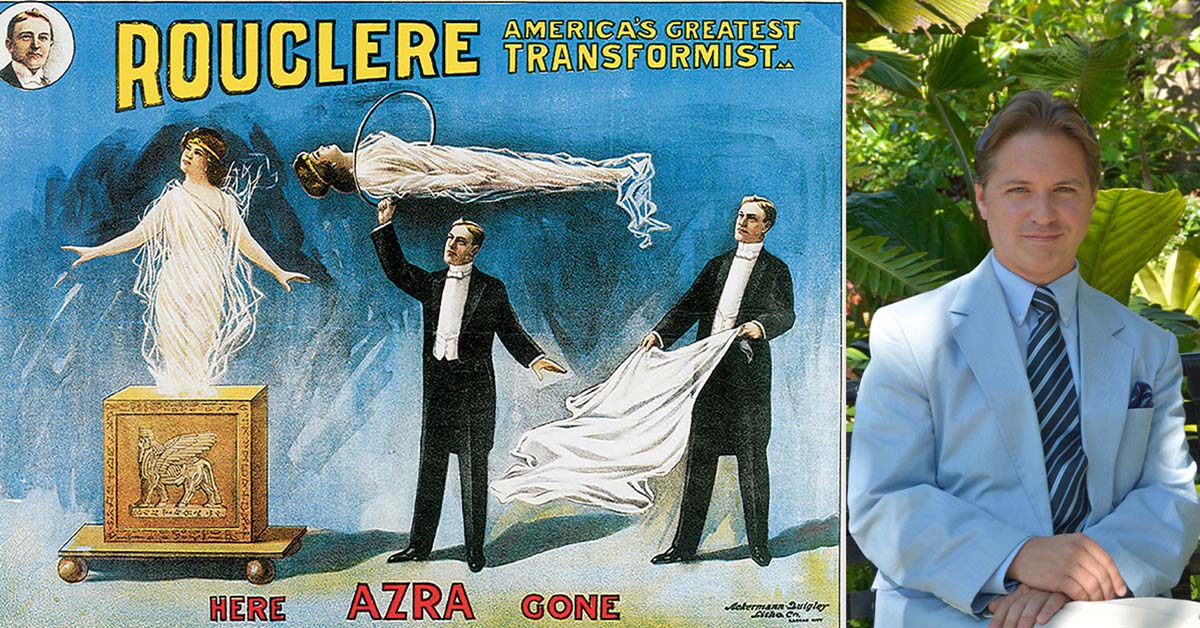 Runs

Monday, January 8

–

Monday, April 15, 2024
Master Class with Taylor Hagood, Ph.D.
$175 for the 4-part series and live performance show
January 8: A Night of Magic live performance
February 5: Magic's Essence and Origins
March 4: Magic of the Enlightenment
April 1: The Golden Age of Stage Magic
April 15: Magic Today
Even in a world filled with technological developments that would seem to render stage conjuring obsolete, brilliantly-accomplished sleight-of-hand magic never goes out of style. There is something deeper at work in magic — something embedded in the human mind that is expressed in and touched by being fooled and in seeing the impossible become possible. Professor Taylor Hagood will present the history of magic in its many forms, from the magic of deities to street trickery to extravagant stage performances. The series will kick off with a live magic performance by Hagood, who as the child of a magician has spent a lifetime around magic as a performer and historian.