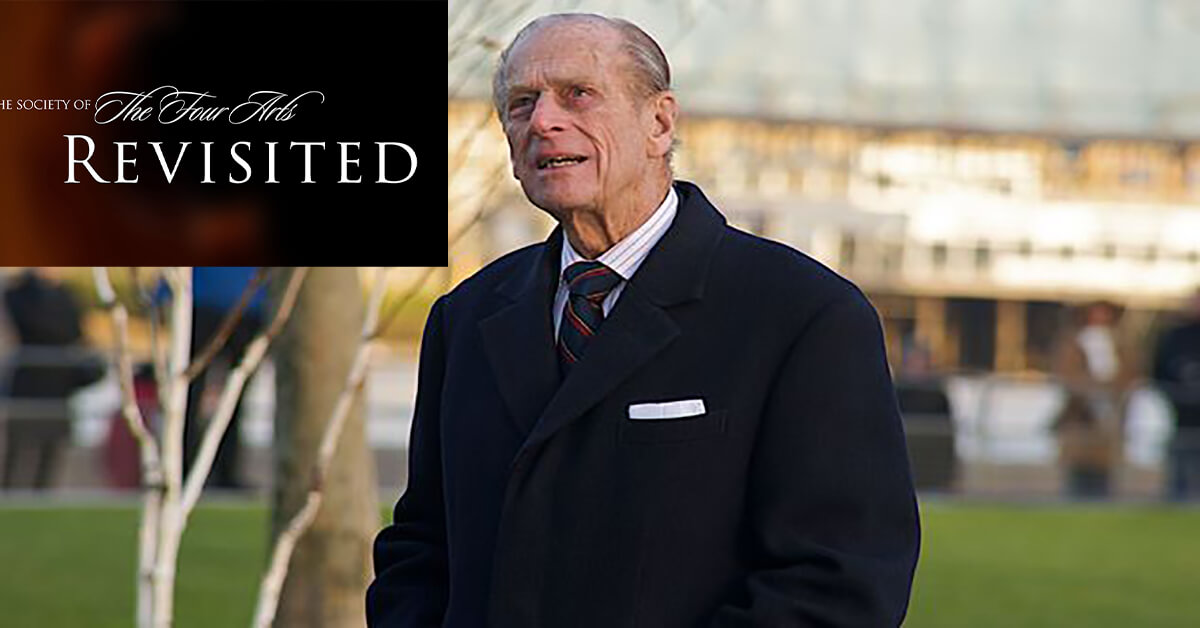 Welcome to The Society of the Four Arts' Revisited podcast. Join us as we revisit prominent lectures given at The Four Arts over the past 30 years and discuss them from a contemporary perspective.
Episode 4: Prince Philip with Hugo Vickers
British broadcaster and biographer Hugo Vickers joins Sofia Maduro, Four Arts director of programs, in this episode to discuss the role of the Royal Family in the 21st century and how they are ambassadors for philanthropic patronages. Prince Philip, in his 1993 lecture, discussed his work with the World Wildlife Foundation and what the cause meant to him personally.
Vickers is well known as a biographer, lecturer, and broadcaster, and is an acknowledged expert on the Royal Family. He wrote the authorized biography of Alice, Princess Andrew of Greece, Prince Philip's mother, at the request of Prince Philip and his sister, Princess George of Hanover, and was a television commentator for Prince Philip's funeral on April 17, 2021.