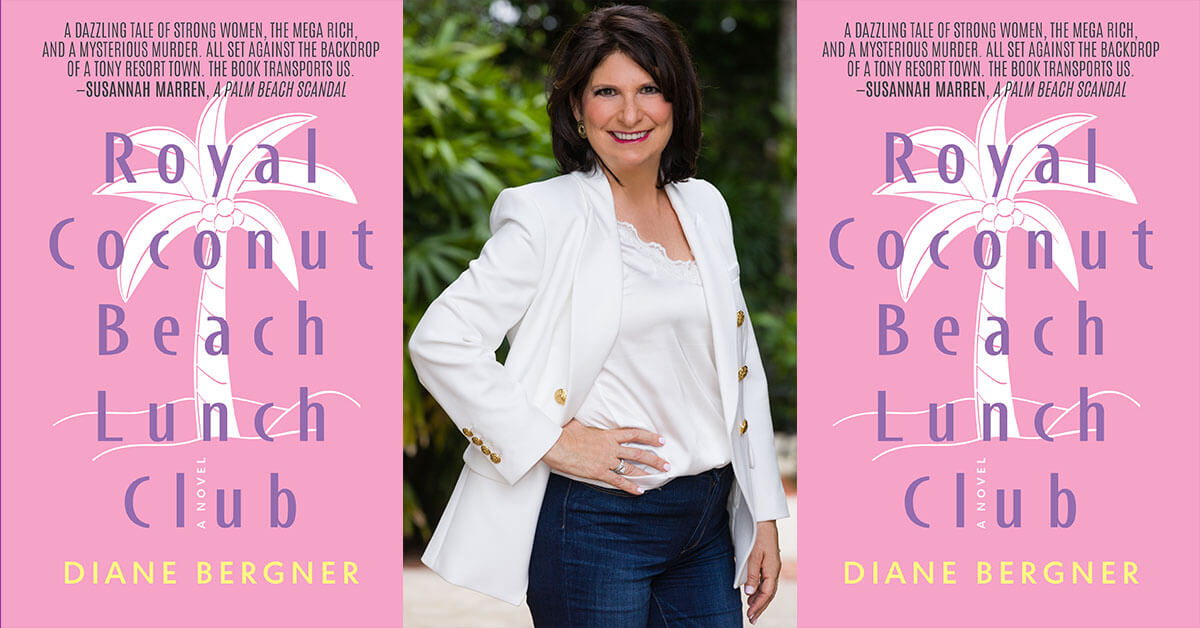 No charge
Patrons may choose to attend this event in-person or remotely via a livestreamed presentation. For those who prefer to view the event from home, please register for the virtual option. After registering, you will receive an email with instructions on how to view the presentation.
Royal Coconut Beach Lunch Club gives us an inside look at the world of high society fundraising and philanthropy. Debut author Diane Bergner will join us to discuss this novel, and how her own experiences inspired her to write fiction. Through the fictional lens of protagonist Julia Wild, the story shows what goes on in this sophisticated, alluring line of business: galas, gossip, cocktails, corruption, and underhanded secrets.
Biography: Diane Bergner is the Chief Development Officer at the Raymond F. Kravis Center for the Performing Arts in West Palm Beach, Florida. Before joining the Kravis Center, Bergner was an attorney in her native New York City, and the Director of Public Sector Career Services at Hofstra University School of Law, where she earned her Juris Doctor degree. As a Chartered Advisor in Philanthropy® she has served in leadership roles on several not-for-profit boards in Palm Beach County. She is a member of The Writers' Academy at the Kravis Center and was the runner-up in the Best Writer in Palm Beach County, hosted by The Palm Beach Book Festival. Royal Coconut Beach Lunch Club is her first novel.
Florida Voices is generously supported by the Fred J. Brotherton Endowment for Literature, established at The Four Arts by the Fred J. Brotherton Charitable Foundation. Fred Brotherton, who died in 2003, was for many years a Benefactor of The Four Arts and a strong supporter of its programs. Florida Voices, featuring the state that was Mr. Brotherton's winter home, serves as a continuing memorial to this much-respected member of The Four Arts.