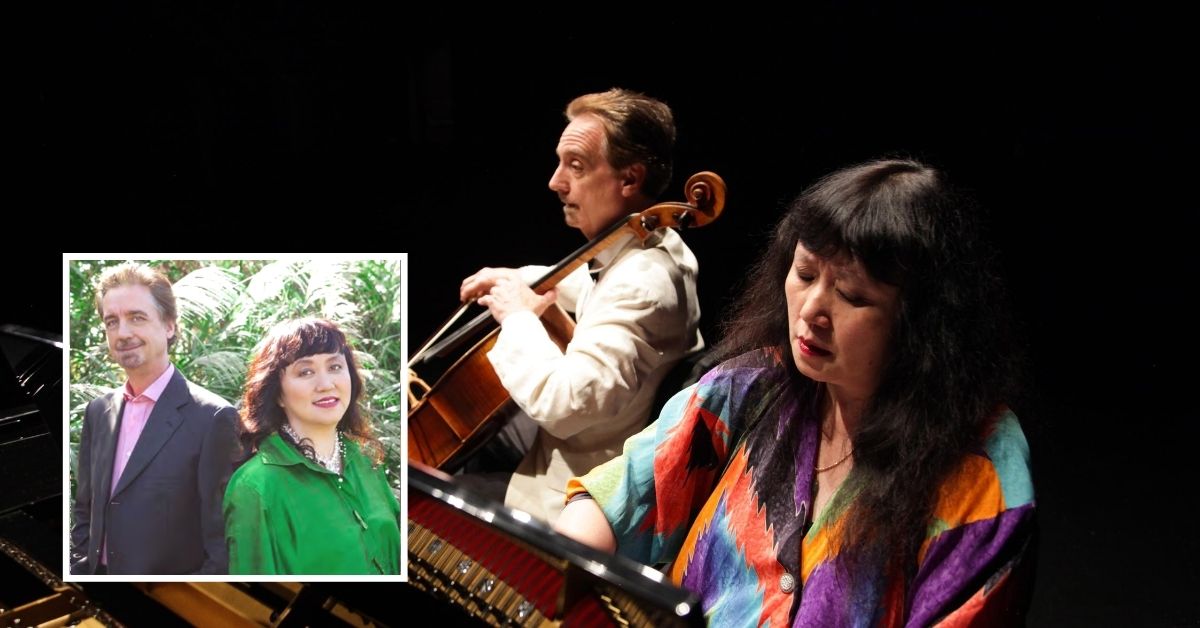 Runs

Monday, February 7

–

Friday, February 11, 2022
$200 for package (includes three live performances)
$100 for Four Arts members
A week-long festival devoted to Czech composer Antonín Dvořák featuring Beyer Artists-in-Residence David Finckel and Wu Han
Performances:
Chamber Music 201, with Wu Han
Monday, February 7, 2022 from 3 – 4 p.m.
Following-up on her 2019 Chamber Music 101 lecture, Co-Artistic Director of the Chamber Music Society of Lincoln Center Wu Han presents Chamber Music 201 — a rare insider's view of the intriguing world of chamber music. Wu Han will present an overview of chamber music's fascinating history and repertoire, with her famously charming wit, and live musical demonstrations of the most intimate of musical genres.
Master Class, with David Finckel
Tuesday, February 8, 2022 from 5 to 7 p.m.
Master classes offer a rare glimpse into the artistic and learning processes between performing artists of the highest caliber and students on the cusp of professional careers. David & Wu Han bring their expertise in guiding top instrumental performance to students from Lynn Conservatory for a unique experience that allows The Four Arts' audience to see education in action.
An Afternoon Behind the Musical Curtain
Friday, February 11, 2022 from 2 to 5 p.m.
Rehearsal at 2 p.m.: Hear the ensemble rehearse the program scheduled to be performed on Sunday, February 13, 2022 at 3 p.m. Wu Han, Danbi Um, Chad Hoopes, Paul Neubauer and David Finckel will be doing the Suk quartet and Dvorak Quintet Op 81. Witness the way musicians rehearse and prepare a chamber music program.
Musical Discussion at 3 p.m.: The musicians will engage the audience in a discussion led by Wu Han, including time for audience questions.
Reception from 4 to 5 p.m.: Enjoy an exclusive opportunity to meet the musicians in a private reception immediately following the panel discussion.
Cellist David Finckel and pianist Wu Han are the co-directors of The Chamber Music Society of Lincoln Center and among the most influential classical musicians in the world. Wu Han is the artistic advisor to The Four Arts for classical music.