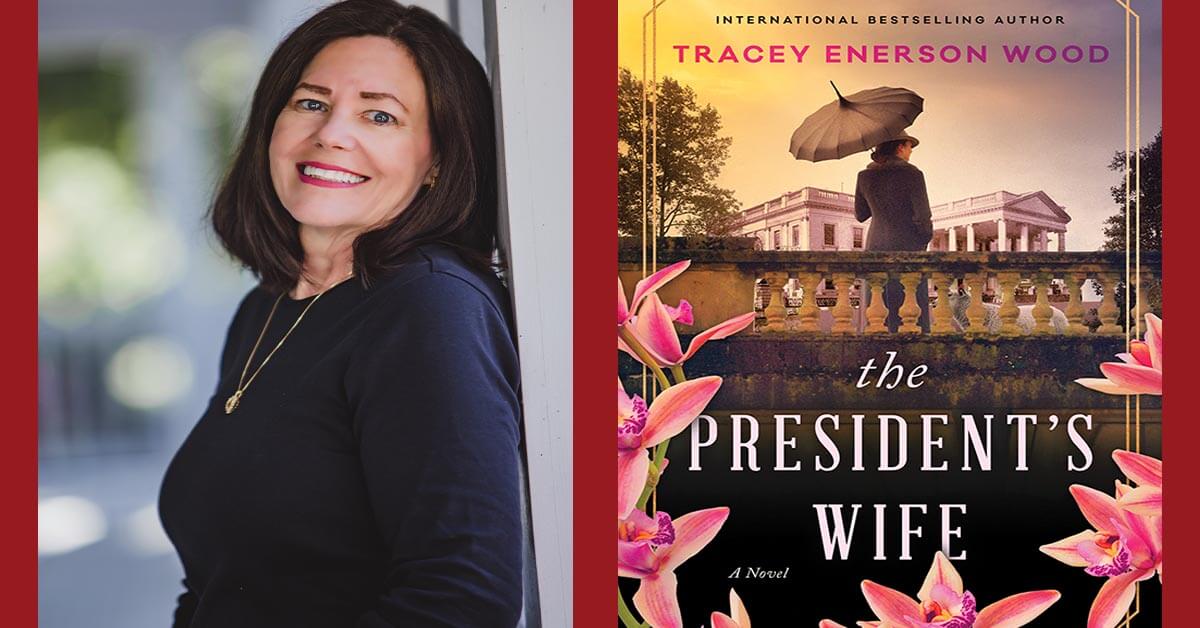 No charge
Patrons may choose to attend this event in-person or remotely via a livestreamed presentation. For those who prefer to view the event from home, please register for the virtual option. After registering, you will receive an email with instructions on how to view the presentation.
Join playwright, screenwriter, and novelist Tracey Enerson Wood for a discussion of her newest novel about Edith Bolling Wilson who some consider to be the first female president. The President's Wife is an astonishing portrait of a courageous First Lady and the sacrifices she made to protect her husband and her country at all costs.
Biography: Tracey Enerson Wood has always had a writing bug. While working as a Registered Nurse, starting her own Interior Design company, raising two children, and bouncing around the world as a military wife, she indulged in her passion as a playwright, screenwriter and novelist. She has authored magazine columns and other non-fiction, written and directed plays of all lengths, including Grits, Fleas and Carrots, Rocks and Other Hard Places, Alone, and Fog. Her screenplays include Strike Three and Roebling's Bridge.
Other passions include food and cooking, and honoring military heroes. Her co-authored anthology/cookbook is entitled Homefront Cooking, American Veterans share Recipes, Wit, and Wisdom. All authors' profits are donated to organizations that support veterans. The anthology Life Hacks for Military Spouses is her latest non-fiction release. Her debut novel, The Engineer's Wife, historical fiction about the woman who built the Brooklyn Bridge, is an international best seller. Her newest novel, The President's Wife, tells the amazing story of Edith Bolling Wilson and the sacrifices she made to protect her husband and her country.
A New Jersey native, she now lives with her family in Florida.
Florida Voices is generously supported by the Fred J. Brotherton Endowment for Literature, established at The Four Arts by the Fred J. Brotherton Charitable Foundation. Fred Brotherton, who died in 2003, was for many years a Benefactor of The Four Arts and a strong supporter of its programs. Florida Voices, featuring the state that was Mr. Brotherton's winter home, serves as a continuing memorial to this much-respected member of The Four Arts.