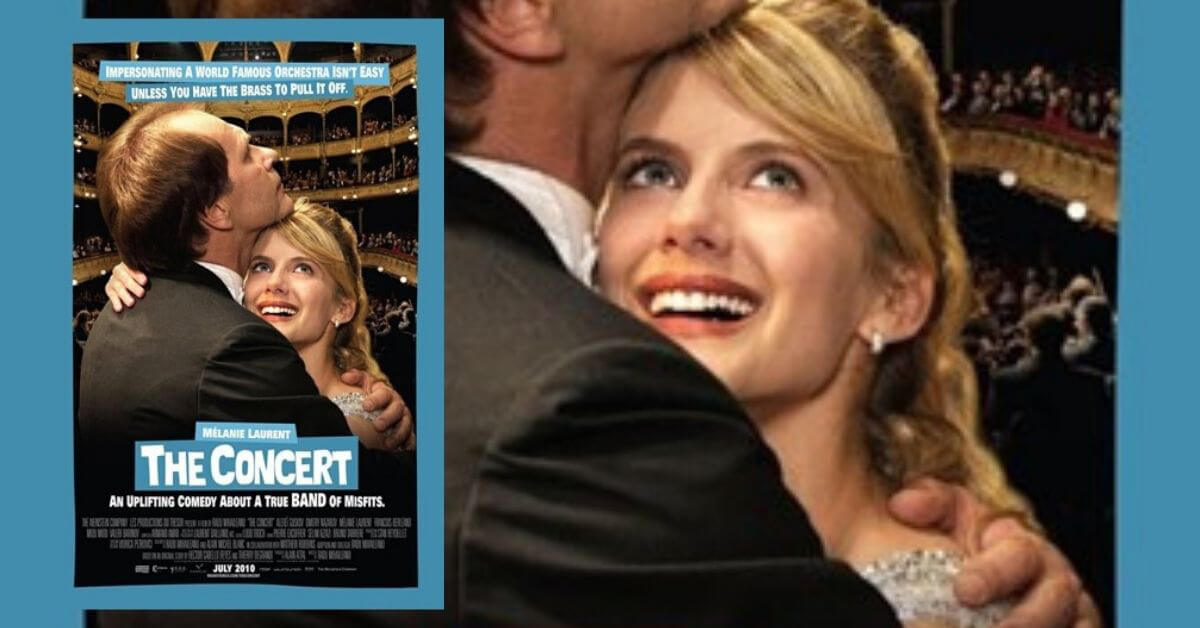 Friday, March 4, 2022
Tickets $10
No charge for Four Arts members
Friday, March 4, 2022 at 2 and 5:30 p.m.
Released 2009 • Rated PG-13
1 hour, 59 minutes
Thirty years ago, Bolshoi Orchestra conductor Andreï Filipov was fired for hiring Jewish musicians. Now a lowly janitor, an opportunity arises to gather his old musicians along with a young solo violin virtuoso (Mélanie Laurent), and go and pose as the official Bolshoi orchestra in Paris. If they all overcome the hardships ahead, this very special concert will be a triumph.