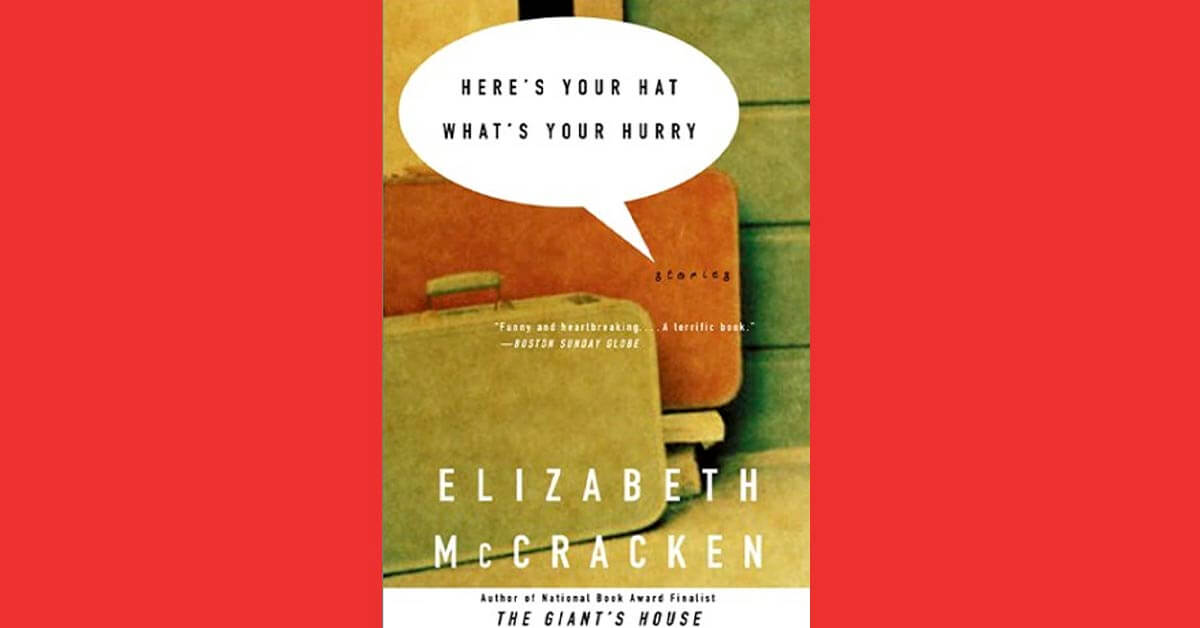 Tuesday, November 14, 2023
Open to the public
No charge
Reservations required for each meeting.
Please note this is a book discussion without the author present.
SHORT STORY BOOK GROUP
Each moderated group will focus on an award-winning short story. Participants should have read the story and come ready to discuss. Whether new to short stories or an avid reader of them, this group will offer an opportunity to engage in meaningful conversations about literature and connect with other book enthusiasts.
Short Story: Here's Your Hat. What's Your Hurry? by Elizabeth McCracken
Aunt Helen Beck, a woman in her eighties shows up at the homes of distant relatives. During her visit, they learn to put up with the trials of having their lives invaded by an outspoken aged relative. At the same time, their suspicions grow that she is actually not who she says she is. McCracken tells the story with an unerring eye for details and a subtle sense of humor that recognizes the underlying strangeness of ordinary modern life.
Moderator: Margaret Wilesmith
Margaret Wilesmith is a senior brand strategist, award-winning copywriter and the founder of Wilesmith Advertising | Design, where she served as President and Chief Creative Director from 1998 to 2018. She earned her Master of Science degree in Strategic Communications from Columbia University in New York City and her Master of Arts in Creative Writing at London's Birkbeck University. She has been an associate at Columbia University Graduate School of Professional Studies, an adjunct professor at California State University, Los Angeles' College of Business and Economics, a guest lecturer at New York University Graduate School of Professional Studies and is currently an Adjunct Professor at Palm Beach Atlantic University's School of the Arts. She is the author of Too Good To Eat: Beautiful Food Packaging from Around the World and is a founding director of the Palm Beach Book Festival. Margaret divides her time between London and Palm Beach and is working on a collection of short stories, and a TV script entitled "Not Dead Yet."