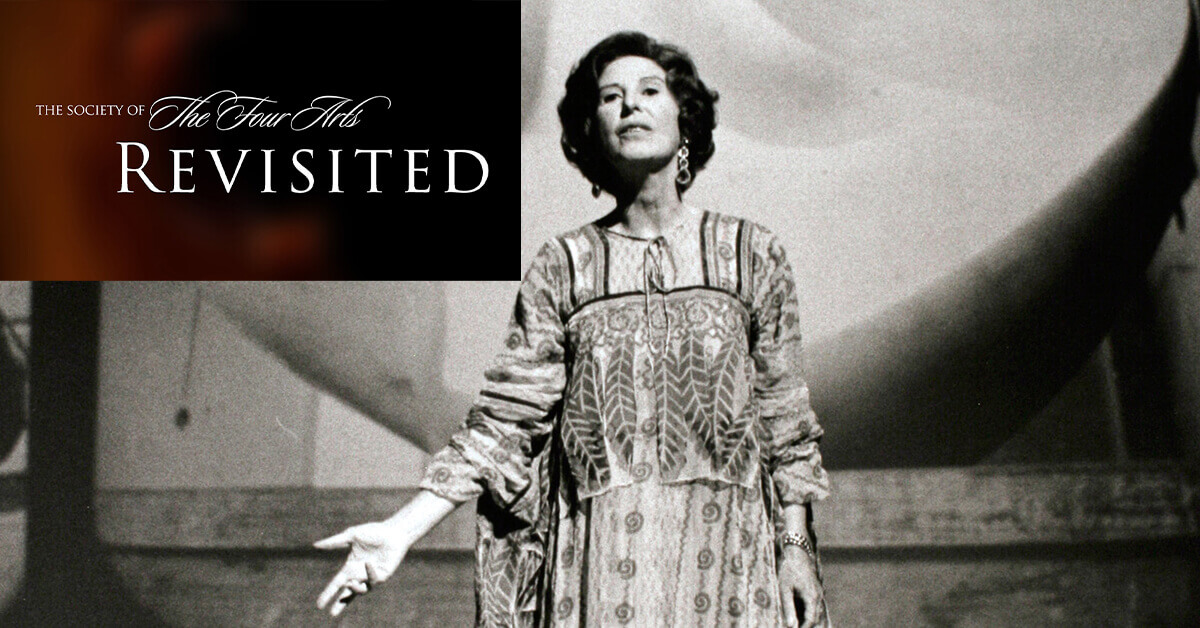 Welcome to The Society of the Four Arts' Revisited podcast. Join us as we revisit prominent lectures given at The Four Arts over the past 30 years and discuss them from a contemporary perspective.
Episode 3: The Reemergence of Arts – Rosamond Bernier
Dr. Philip Rylands, President and CEO of The Society of the Four Arts, and Sofia Maduro, Director of Programs, discuss how the arts constantly reinvents itself, especially in the wake of great tragedy, all through the lens of Rosamond Bernier's 1995 lecture. Bernier was famous for her vivacious art lectures as well as for founding the Paris based magazine L'oeil.
Select here to listen to the podcast on Sound Cloud.