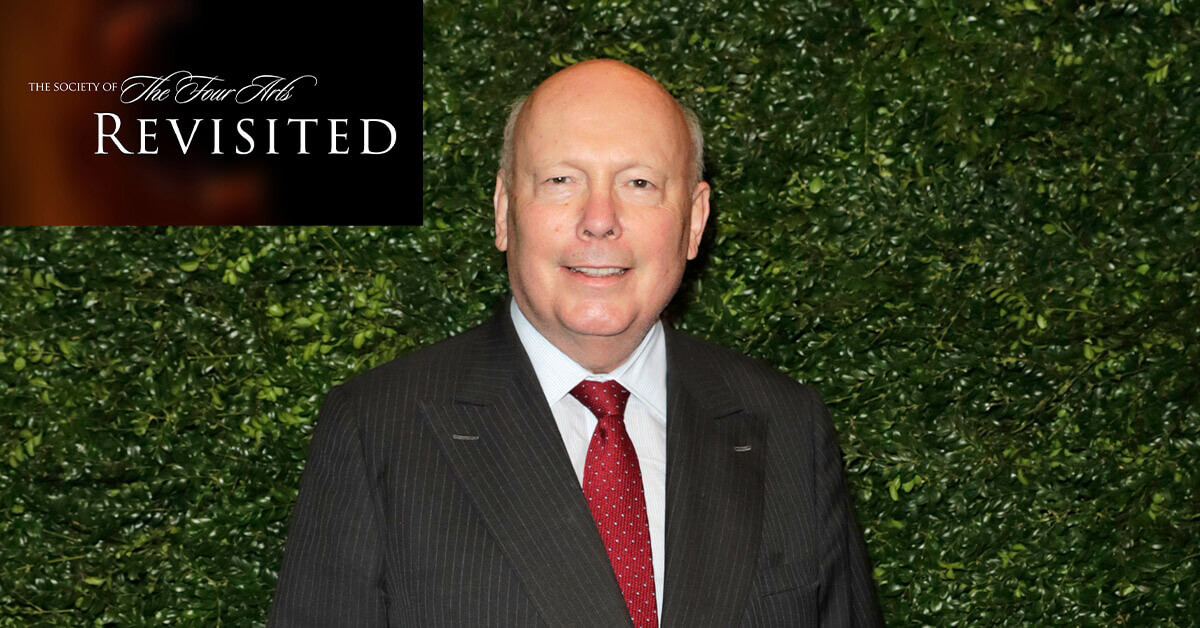 Welcome to The Society of the Four Arts' Revisited podcast. Join us as we revisit prominent lectures given at The Four Arts over the past 30 years and discuss them from a contemporary perspective.
Episode 2: Women of the Gilded Age – Julian Fellowes
Host Sofia Maduro, director of programs, and guest Professor Roger Chapman revisit Julian Fellowes' 1994 lecture at The Society of the Four Arts. Listen to a discussion about the gilded age in American and British history, with an emphasis on women's empowerment and women's rights during that period, as well as progressive social movements pioneered by post-Victorian women as reflected through Julian Fellowes' "Downton Abbey" and his new series "The Gilded Age" on HBO.