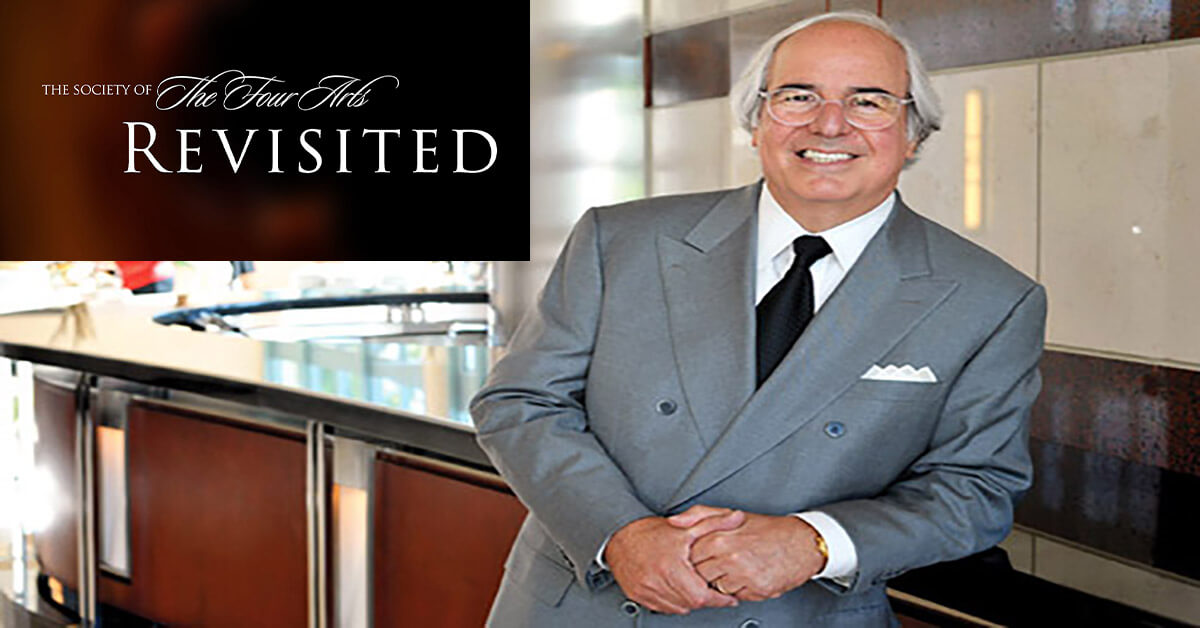 Welcome to The Society of the Four Arts' Revisited podcast. Join us as we revisit prominent lectures given at The Four Arts over the past 30 years and discuss them from a contemporary perspective.
Episode 1: The Art of the Con – Frank Abagnale
This episode revisits Frank Abagnale's talk from 2006. Abagnale is best known from the 2002 film Catch Me If You Can, where Leonardo DiCaprio portrayed the skilled forger as he avoided the FBI. The film was based on Abagnale's book of the same name describing his exploits as he passed bad checks and posed as a doctor, lawyer, and Pan Am pilot in the 1960 and 1970s. Abignale was arrested multiple times and convicted and imprisoned in the United States and Europe. After leaving prison, he became a secure document consultant and author, and now runs the Abagnale and Associates, a consultancy firm.
Discussing the lecture are Sofia Maduro, Four Arts director of programs, and Kristin Pisarcik-Urrutia, a television journalist and producer who has worked for ABC's "20/20" and "The Con."