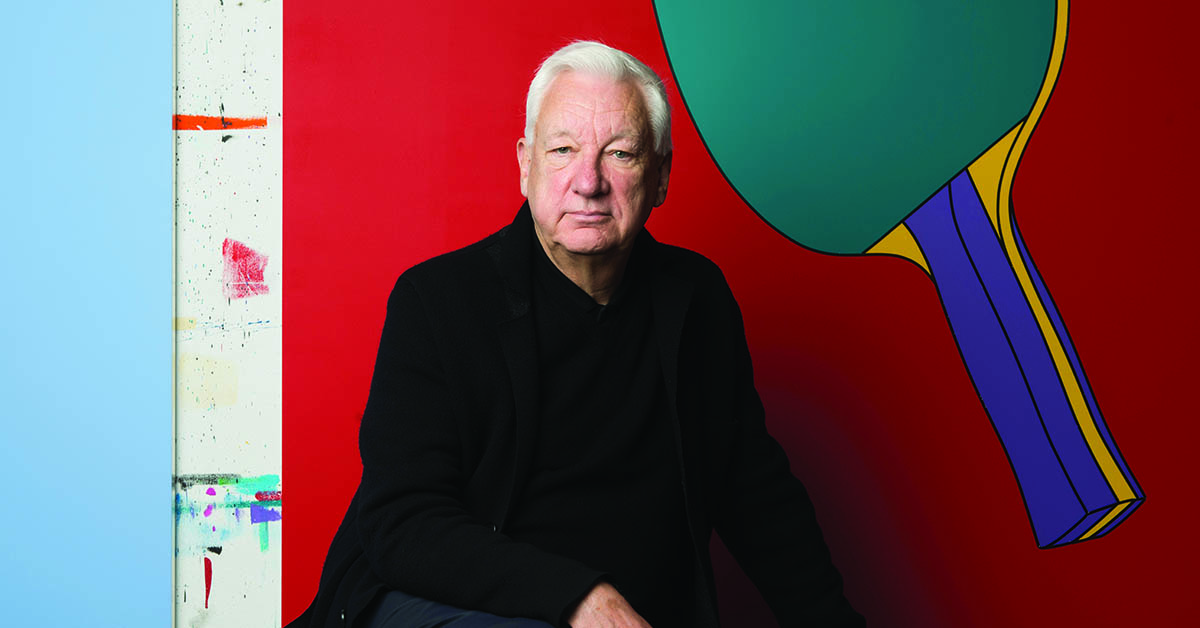 To celebrate the installation of Michael Craig-Martin's Spade (magenta) in the Philip Hulitar Sculpture Garden, please enjoy this podcast from cristearoberts.com which explores Craig-Martin's graphic work. He speaks about his earliest prints, the development of his drawing, the introduction of color to his work, his choice of subject matter including era-defining representations of once familiar yet obsolete technology, and his newest body of prints. This episode is from a podcast series, entitled Making a Mark, exploring the relationship between artists and printmaking. (Photo above by Caroline True)
More information about Spade and the artist follows below:
Michael Craig-Martin
Spade (magenta), 2014
Powder-coated steel
Acquired with generous support from The Cornelia T. Bailey Foundation
Collection of The Society of the Four Arts, 2022.1
Michael Craig-Martin (b. Dublin, 1941), both a painter and sculptor, is a major British artist. He has developed a vocabulary of imagery based on common, everyday items that probe the relationship between objects and images, perception, and reality. In 2011, he began exploring the sculptural medium of powder-coated steel to create forms that appear as line drawings in the air. And their colors — vibrant shades denoted in the works' titles, such as Spade (magenta) — have a synthetic man-made quality like that of Pop art and of the objects themselves. Slyly evocative in its simplicity, Spade (magenta) is suspended in the air at a grand scale that is both implausible with respect to a real garden spade and unexpected within the serene context of the Sculpture Garden.