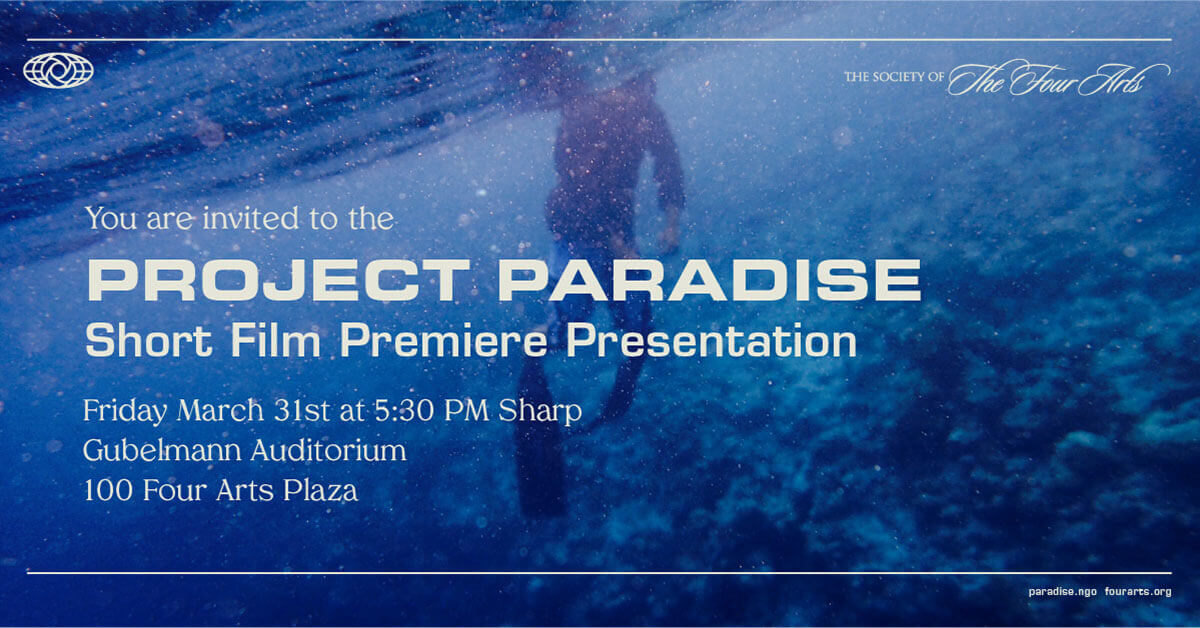 Friday, March 31, 2023
Tickets $10
No charge for Four Arts Members
5:30 p.m. screening only
Enjoy a selection of short films on Florida's precious and varied natural resources, wildlife, and diverse ecosystems, including the Everglades. Filmmakers who have received funding through Project Paradise will share perspectives on Florida's natural surroundings and why it is so important to protect them.
We are excited to present the following short films for the first time:
The Water State
A Spear, a Spatula, and a Submarine
The Emerald Sanctuary
Shadow Under the Fin 
A panel discussion, Q&A with the filmmakers, and a wine reception to follow.