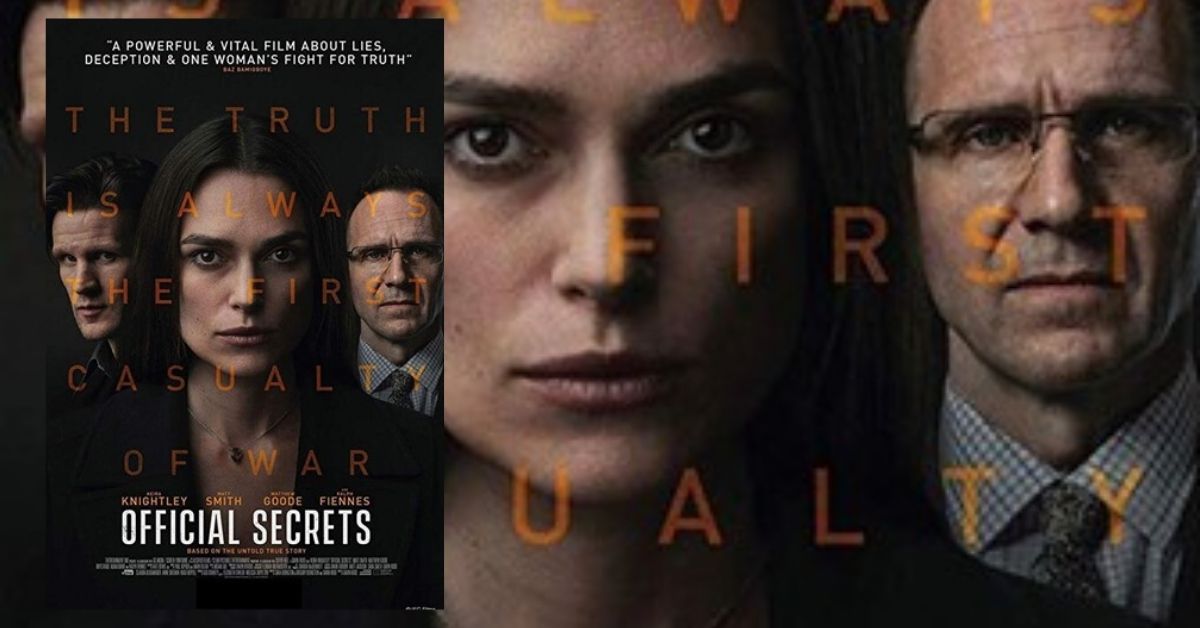 Friday, February 4, 2022
Tickets $10
No charge for Four Arts members
Friday, February 4, 2022 at 2 and 5:30 p.m.
Released 2019 • Rated R 1 hour, 52 minutes
She risked everything to stop an unjust war, and her government called her a traitor. Katharine Gun (Keira Knightley) is a British intelligence specialist whose job involves routine handling of classified information. One day in 2003, in the lead up to the Iraq War, Gun receives a memo from the NSA with a shocking directive. Gun makes the gut- wrenching decision to defy her government and leak the memo to the press, beginning an explosive chain of events that will ignite an international firestorm, expose a vast political conspiracy, and put Gun and her family directly in harm's way.