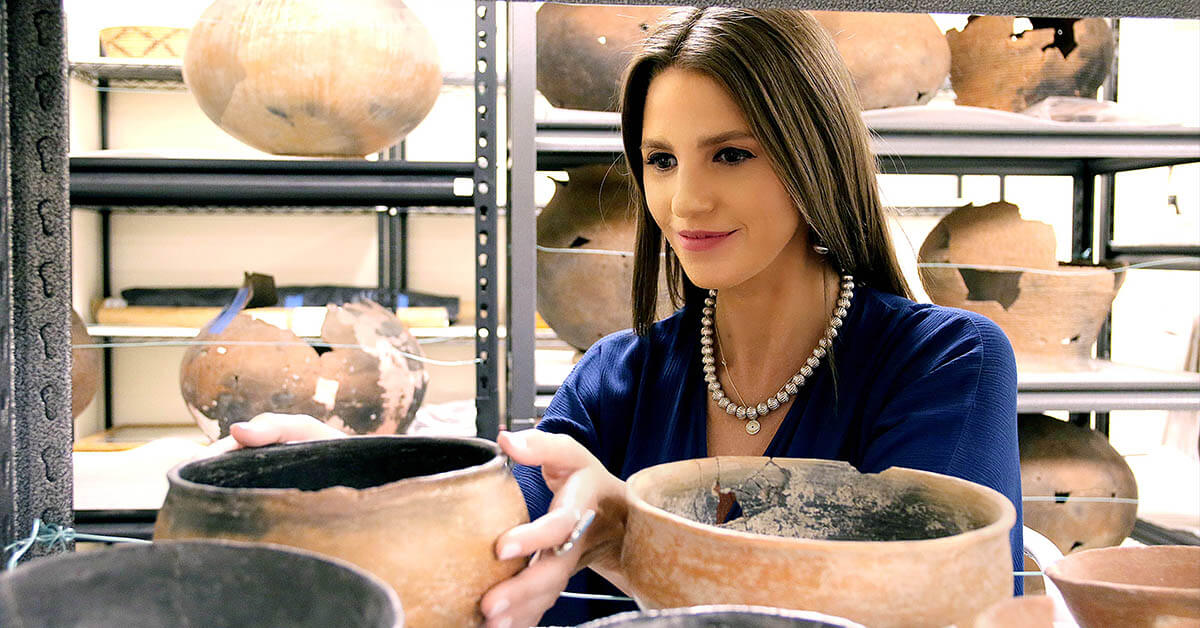 Thursday, January 26, 2023
11:00AM
$20
No charge for Four Arts members
Native American and Indigenous Art: Contextualizing its Past and Present with Monica Buckle
Explore the significance of artifacts and historic objects to better appreciate contemporary Native American and Indigenous art. The past and the present are interconnected through conservation and cultural continuity. Traditions are honored yet modernized to adapt into this ever-changing world. Sharing the heritage and intrinsic beauty of this art serves to protect the creative legacy for the Peoples of Turtle Island.
Monica Buckle is a consultant, curator and scholar specializing in Native American arts and culture both traditional and contemporary. She is a citizen of the Cherokee Nation of Oklahoma.
She holds a Master's Degree in Art Business from Sotheby's Institute of Art in New York and a Bachelor of Science Degree from Lynn University in Boca Raton, Florida. She is the Executive Director at the Verde Valley Archaeology Center and Museum in Camp Verde, Arizona. She is also affiliated with the Tucson Museum of Art in Tucson, Arizona and serves as a Guest Curator and a Native Representative.
She previously served as a Docent at The Brant Foundation Art Study Center in Greenwich, Connecticut. She was the Visual Arts Coordinator and Public Relations Specialist for the American Indian Community House in New York City.
Additionally, Buckle serves on the Board of Directors with the Mesa Verde Foundation in Colorado. The Mesa Verde Foundation is the official philanthropic partner to Mesa Verde National Park, a UNESCO World Heritage Site.