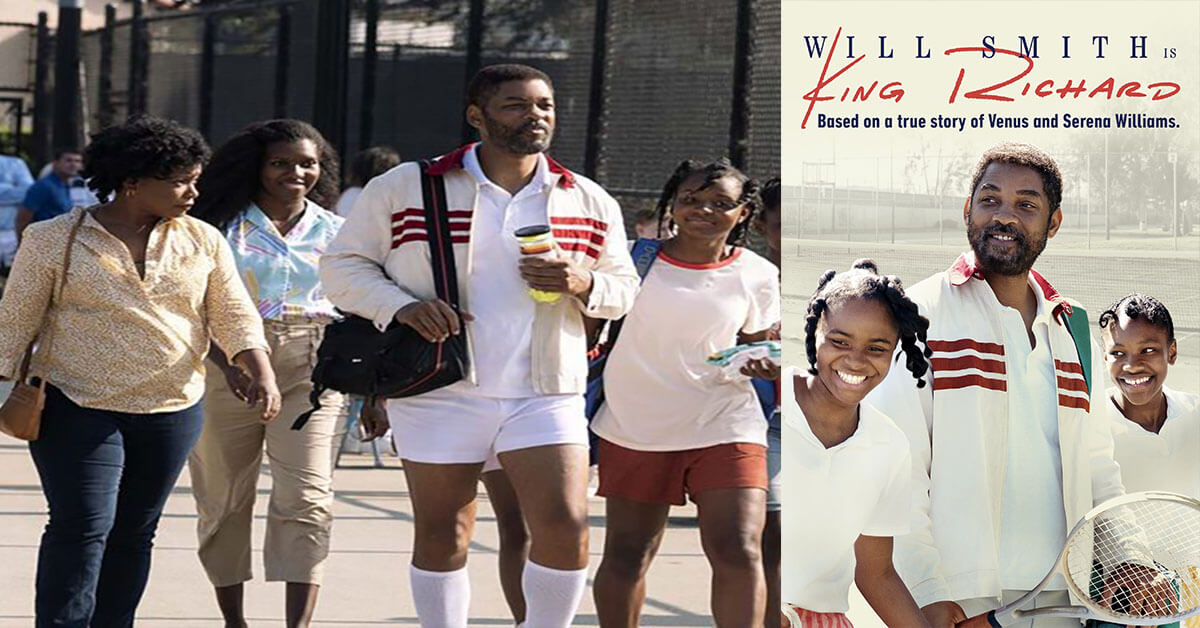 Friday, January 5, 2024
Tickets $10
No charge for Four Arts Members
Screenings at 2 and 5:30 p.m.
Released 2021
Rated PG-13
2 hours, 24 minutes
2022 Oscar Winner for Best Actor (Will Smith)
A look at how tennis superstars Venus and Serena Williams became who they are after the coaching from their father Richard Williams (Will Smith). Training on Compton, California's neglected tennis courts — rain or shine — the girls are shaped by their father's unyielding commitment and their mother's balanced perspective and keen intuition.