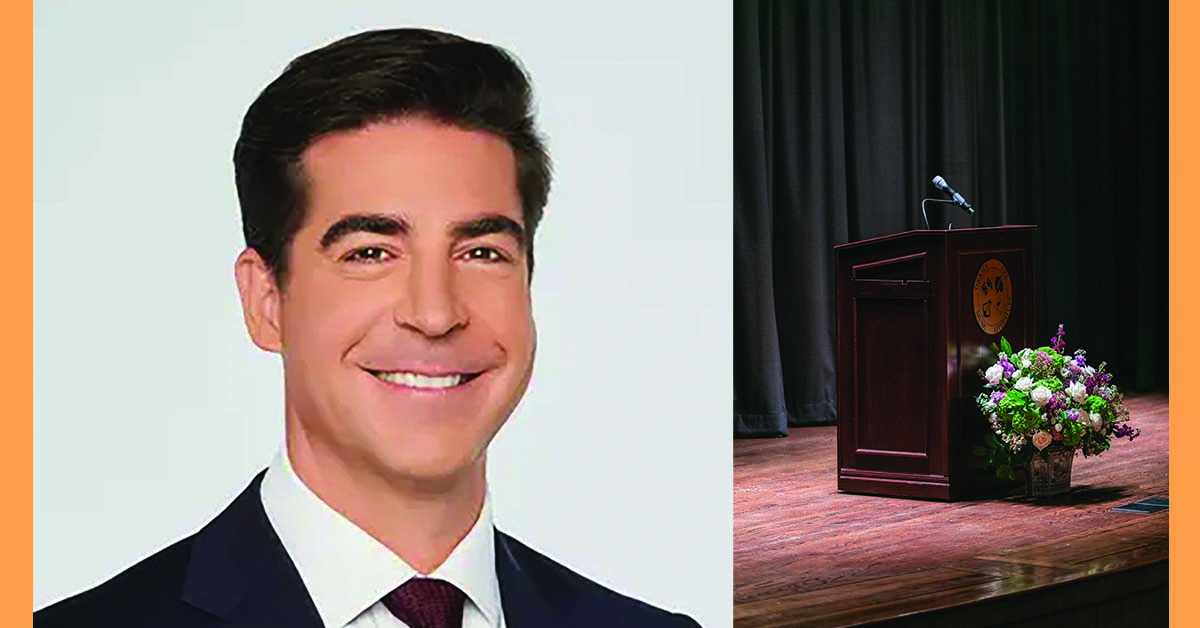 Tuesday, February 21, 2023
3:00PM
$50
No charge for Four Arts members
Reservations required
Jesse Watters
Watters' World
The John R. Donnell Memorial Lecture
Jesse Watters is one of Fox News' most popular hosts and one of the most outspoken conservative political commentators. He currently hosts Jesse Watters Primetime and co-hosts The Five. He is the author of the No. 1 New York Times best-seller, How I Saved The World. Watters joined Fox News in 2002 as a production assistant and made his on-camera debut on O'Reilly Factor. In this role, he conducted signature man-on-the-street interviews on varying topics from politics to pop culture in a segment known as Watters' World and worked on investigative stories with the show's team.
In January 2017, he was named a solo host of the 8 PM/ET Saturday night show Watters' World broadening out the popular segment to a one-hour program. Watters' World was the number one show in the 8 PM/ET Saturday evening timeslot for its entire run, averaging nearly 1.9 million viewers, the highest of any weekend program. Throughout the duration of the program, Watters conducted notable interviews with former President Donald Trump, billionaire entrepreneur Mark Cuban and Barstool Sports' Dave Portnoy, among many others.
He was later named a co-host of The Five in April of 2017. Co-hosted by Watters alongside Greg Gutfeld, Dana Perino, Judge Jeanine Pirro and a rotation of Harold Ford, Geraldo Rivera and Jessica Tarlov in the liberal seat, The Five's powerhouse roundtable ensemble has emerged as early evening appointment television for millions as the number one show at 5 PM/ET for the last decade. Watters is widely known for his "Mom Texts" segment which showcases colorful messages that his liberal mother has fired off to him while he's on the air.
In the 4th Quarter of 2021, The Five was the number one program in cable news with 3.3 million total viewers and second overall in the 25-54 demo with 481,000 — the first time ever in cable news history that a non-primetime program achieved this milestone for a full quarter. The Five had already set a record in October of 2021 winning the full month for the first time ever with 3.1 million total viewers and placing second in the key demo for the month averaging 435,000 in 25-54. The hit show also topped all daytime and primetime programming on CNN and MSNBC for the entire year of 2021, delivering the second largest audience in cable news with 3 million total viewers and 423,000 in the 25-54 demo, making it the only non-primetime show to rank in the top five and notching its second highest ranking in program history.
Watters is a graduate of Trinity College with a Bachelor of Arts degree in History.