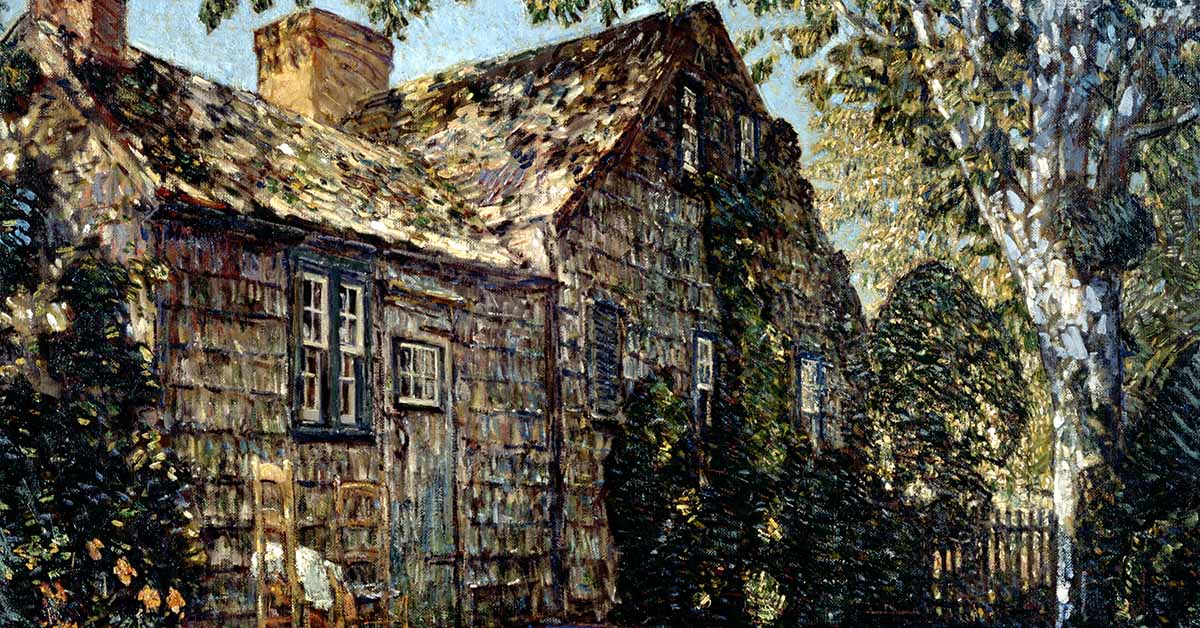 Friday, February 16, 2024
No charge for admission to lecture
Helen A. Harrison, a former New York Times art critic and National Public Radio commentator, is the author of numerous articles, exhibition catalogues, essays in scholarly and popular journals, and four mystery novels set in the art world. She was the curator of the Guild Hall Museum, Parrish Art Museum, and Queens Museum before becoming director of the Pollock-Krasner House and Study Center. In her lecture, she will discuss the history of the East End's art community, Guild Hall's role as its cultural center, and a selection of works in the exhibition.
Guild Hall: An Adventure in the Arts presents highlights from the collection of Guild Hall (East Hampton), one of the country's first multidisciplinary centers to combine an art museum, theater, and education program. Established in 1931 by Mary Woodhouse (also a co-founder of The Society of the Four Arts), Guild Hall has become the cultural heart of the East End through its core principle that participation in the arts creates greater civic engagement. For more information on Guild Hall, go to guildhall.org.
While Guild Hall is undertaking a facility-wide Capital Improvements Project, it is sharing its collection, which comprises over 2,400 works by internationally renowned 20th and 21st century artists, through this traveling exhibition. An Adventure in the Arts features 72 works by 59 artists, including George Bellows, Lynda Benglis, Chuck Close, Jane Freilicher, Adolph Gottlieb, Jasper Johns, Thomas Moran, Robert Motherwell, Jackson Pollock, and Robert Rauschenberg. Many of these artists lived and worked in the East End, highlighting the tradition of artists in residence since the 1870s. The exhibition is accompanied by the publication Guild Hall For All (2021), which was published in celebration of the institution's 90th anniversary.
Image at top: Childe Hassam (1859-1935), Little Old Cottage, Egypt Lane, East Hampton, 1917, Oil on canvas, Gift of Mrs. Chauncey B. Garver (in memory of her great aunt and uncle, Mr. and Mrs. Childe Hassam), 67.1