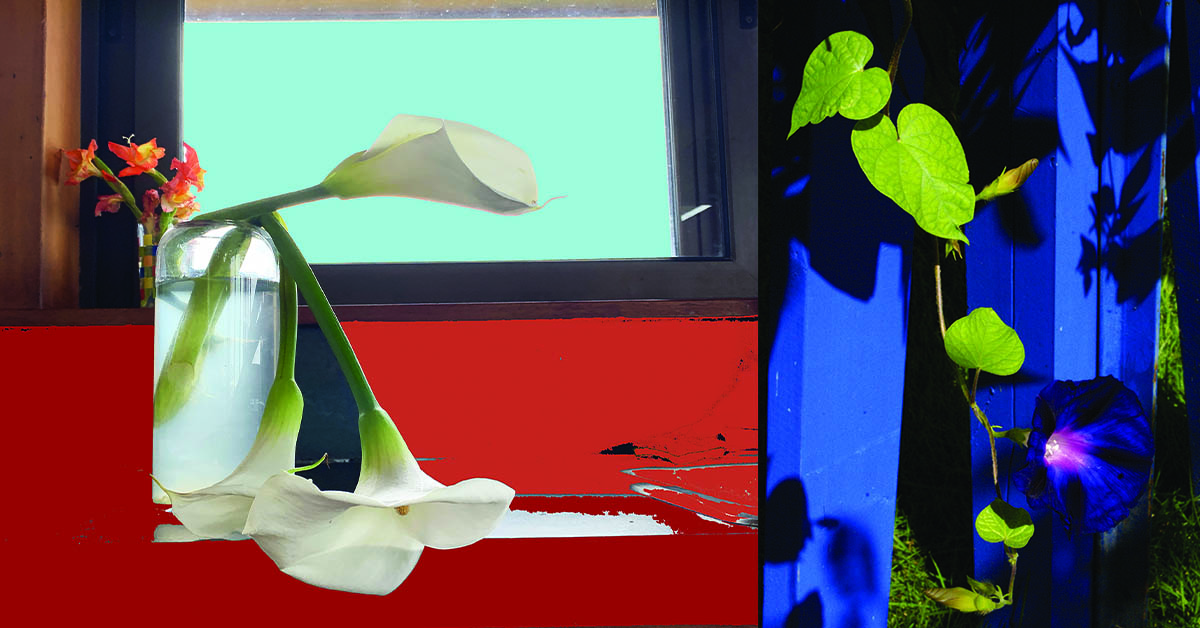 Flora Imaginaria: The Flower in Contemporary Photography
Runs

Saturday, December 2, 2023

–

Sunday, April 28, 2024
No charge
No reservations needed
Location: Philip Hulitar Sculpture Garden
Hours: 10 a.m. to 5 p.m. daily. Closed for inclement weather and on major holidays.
Flora Imaginaria: The Flower in Contemporary Photography celebrates the beauty and biodiversity of flowers in 71 photographs by 49 internationally acclaimed artists. This spectacular bouquet of floral imagery will be on display in the Four Arts' Philip Hulitar Sculpture Garden, providing a unique experience with art in the context of nature.
Flowers have been a source of inspiration for photographers since the medium's inception. Today, flower photography remains in full bloom as contemporary photographers continue the storied tradition of depicting floral motifs in novel ways. Flora Imaginaria features images shot over the last 30 years and is an ode to this historically important photographic subject. It explores the aesthetic and decorative qualities of flowers and their rich cultural history as symbols and motifs through many genres of photography, including still lifes, botanical studies, portraits, studies of the body, street photography, and surrealist collages.
Featured artists include Pedro Almodóvar, Valérie Belin, Daniel Gordon, Abelardo Morell, Vik Muniz, Viviane Sassen, and Martin Schoeller, along with a selection of emerging artists. The exhibition is accompanied by the publication Flora Photographica (2022), a must-have for lovers of flowers and photography alike.
Images: Left, Ann Mandelbaum, Red Lily, 2020, courtesy of the artist; right, Robert Walker, Montréal botanique #43, 2009, © Robert Walker, courtesy of the artist.
Exhibition lecture: 11 a.m. Wednesday, January 31, 2024: William Ewing, Foundation for the Exhibition of Photography
Explore Flora Imaginaria while touring the Four Arts gardens and campus in a self-guided Walking Tour. The tour includes the Sculpture Garden, Botanical Gardens, and Four Arts historic buildings and landmarks. Free Walking Tour booklets are available at the garden entrances at the King Library and Dixon Building or use the QR code displayed there to open the tour on your smart device (also available at www.fourarts.stqry.app).
This exhibition has been co-organized by the Foundation for the Exhibition of Photography, Minneapolis/Paris/Lausanne, and the Marie Selby Botanical Gardens, Sarasota, FL, in association with The Society of the Four Arts, Palm Beach, FL.