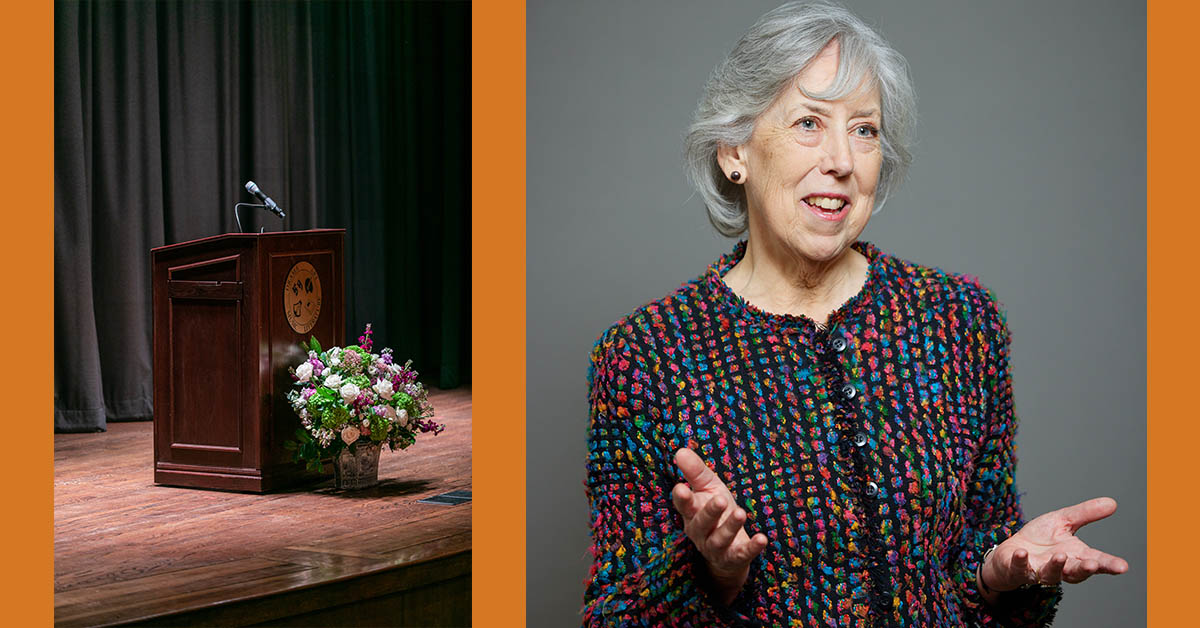 Tuesday, January 31, 2023
3:00PM
$50
No charge for Four Arts Members
Reservations required
Eliza Manningham-Buller
Terror, Security, & Freedom
The Samuel J. Heyman Memorial Lecture
Eliza Manningham-Buller, former head of Britain's MI5, spent her career in the inner circles of Britain's intelligence community, intimately involved in the height of Cold War operations against the Soviet Union — agents and double agents, espionage on a global scale. She will revisit her widely broadcast BBC lectures, discussing the West's struggle against terrorism whilst maintaining its moral authority in the world order.
Eliza Manningham-Buller headed Britain's Security Service (MI5) from 2002 to 2007, before serving as Chair of the Wellcome Trust, one of the world's largest charitable funders of medical research and other activity to improve human health. From counter terrorism to pandemics, Eliza has led organizations through remarkable and pressurized times.
Eliza reflects on 20 years as a leader of two very different organizations, but which share many traits and goals in managing the unpredictable and trying to keep millions safe. She outlines how leaders' priorities must change in order to keep pace with shifting demands from all stakeholders and the constant emergence of new, often unimagined challenges. From existential threats such as climate change and pandemics to diversity and fairness, leaders have to seriously consider an ever- changing, complex landscape of priorities that influence both their organization's success and society's future.
At MI5, Eliza led the Service through significant change, expansion and scrutiny as it dealt with the growth of Al-Qaida terrorism after 9/11, and in response to the 7/7 attacks in London. Prior to serving as Director General her various roles took her to Washington during the first Gulf war, as well as seeing her responsible, at separate times, for work on Irish terrorism, surveillance, technical collection, finance and IT, before she became Deputy Director General in charge of intelligence operations.
As Chair of the Wellcome Trust, Eliza helped lead the UK's biggest charity, overseeing funding for scientific research into all aspects of health and wellbeing, from infection to mental health, as well as responding to Covid-19. Having foreseen the threat of a pandemic on the scale of Covid-19, the Trust also helped to establish the Coalition for Epidemic Preparedness Innovations (CEPI).
In presentations Eliza covers lessons in leadership from throughout her career, drawing on her experience in the most demanding of environments to stress the need for leaders in any walk of life to engage in frank dialogue and invite criticism: "Do not try to be something you're not; take responsibility for your team and remember that praising people takes seconds and can make an enormous difference. And don't forget that humor can be found even in the most awful situations."
Eliza Manningham-Buller is a cross-bench Peer who currently serves on the Lords Select Committee on Science and Technology. Eliza is a President of the respected foreign policy think-tank Chatham House, was named by Forbes on their The World's 100 Most Powerful Women list, and was chosen to deliver the prestigious BBC Reith Lectures. Her analysis of the theme Securing Freedom also formed the basis of her book of the same title.