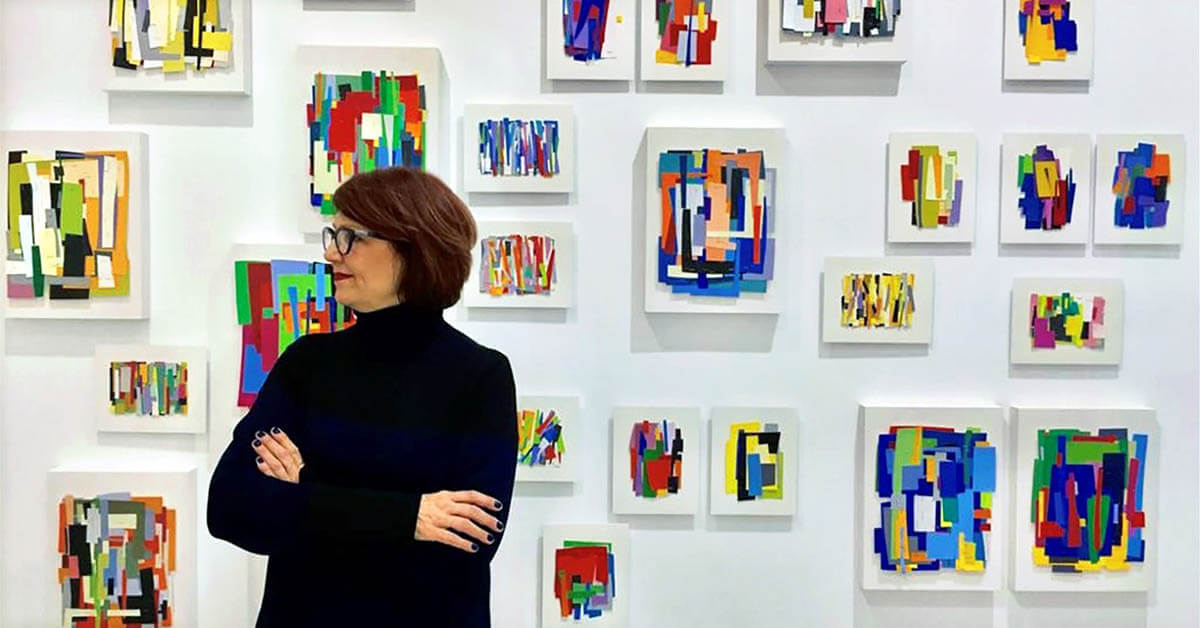 Runs

Monday, January 9

–

Friday, January 20, 2023
10 a.m. to 1 p.m. January 9, 11, 13, 18, 20
$395; All materials provided
This class is for all experience levels and projects are customized to the student's preferred materials.
Each class will begin with an illustrated presentation and discussion to inform and foster the understanding of five artists: Henri Matisse, Josef & Anni Albers, Agnes Martin, and Marisol (Marisol Escobar). After analyzing the works, students will explore the significance of art production by recreating the compositions using different, novel materials.
Class reception: 5 p.m. January 20
BEYER ARTIST-IN-RESIDENCE
Generously supported by Mr. and Mrs. Lawrence Beyer
Patricia Van Dalen, Visual Arts
A Miami-based visual artist with a career that spans over thirty-five years, Patricia Van Dalen has an extensive body of work on canvas and on paper, and has colloborated with architects to produce multiple site-specific installations. The use of media in her work ranges from painting, graphics, collage, prints, drawings, to, more recently, assemblage, photography, and the design of stained glass, tapestries, and carpets. Her work explores the poetics of structures through fragmentation as it affects form, line, surface, space, and color.