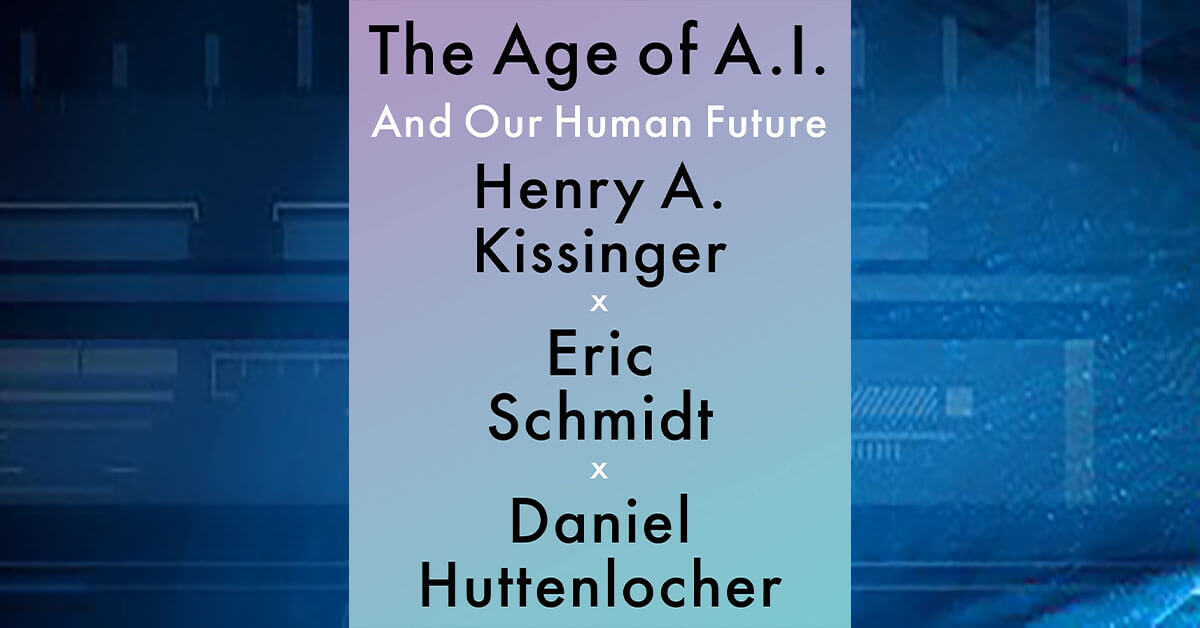 5:30PM
No charge
Reservations Required – open to Four Arts members August 15,
general public August 22
Patrons may choose to attend this event in-person or remotely via a Zoom presentation. For those who prefer to view the event from home, please register for the virtual option. After registering, you will receive an email with instructions on how to view the presentation.
Author: Henry Kissinger, Eric Schmidt, and Daniel Huttenlocher
Facilitator: Dr. Diana Barrett
Please note this is a book discussion without the author present.
An AI learned to win chess by making moves human grand masters had never conceived. Another AI discovered a new antibiotic by analyzing molecular properties human scientists did not understand. Now, AI-powered jets are defeating experienced human pilots in simulated dogfights. AI is coming online in searching, streaming, medicine, education, and many other fields and, in so doing, transforming how humans are experiencing reality.
In The Age of AI, three leading thinkers have come together to consider how AI will change our relationships with knowledge, politics, and the societies in which we live. The Age of AI is an essential roadmap to our present and our future, an era unlike any that has come before.