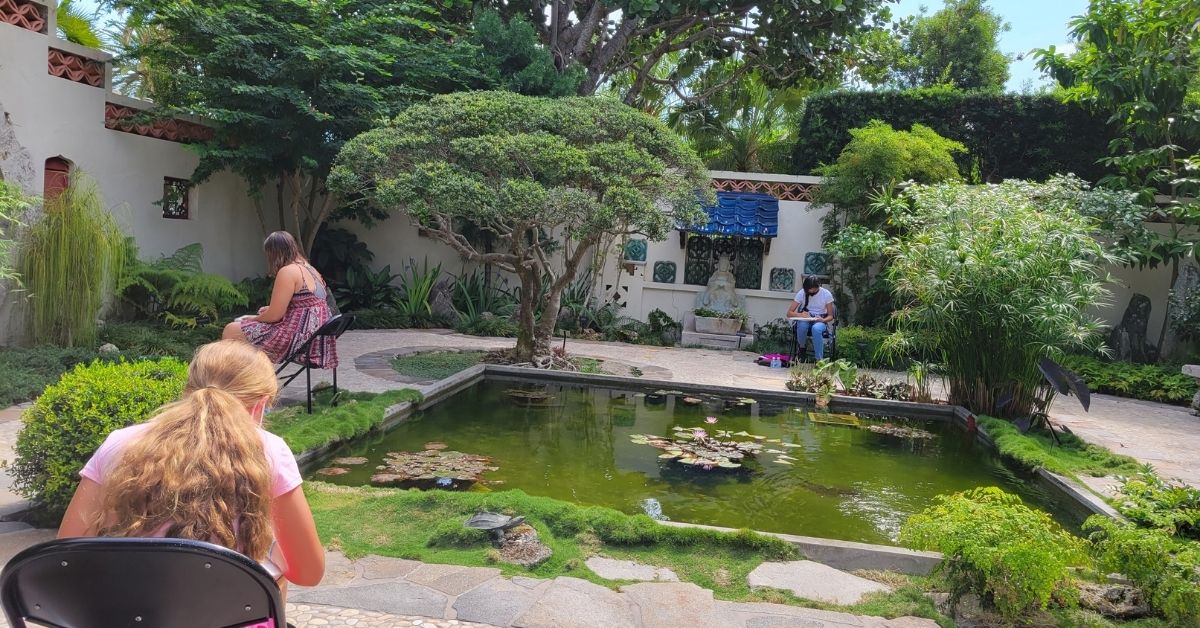 No Charge
Reservations required
Appropriate for ages: 12-18
Spend a morning at The Four Arts experiencing the beautiful gardens. During this class, participants will receive their own plant, learn the common name, botanical name, and the plant's unique characteristics, followed by lessons on basic sketching techniques and drawing the plant while in the beautiful setting of the gardens at The Society of the Four Arts.
Presenters: Connie Geisler, Ellen Kaufmann, Pam Williams
Biographies: Connie Wheeler Geisler, Ellen Fuller Kaufmann, and Pamela Williams are local artists and members of the Garden Club of Palm Beach where they participate in the preservation of the demonstration gardens at The Society of the Four Arts.