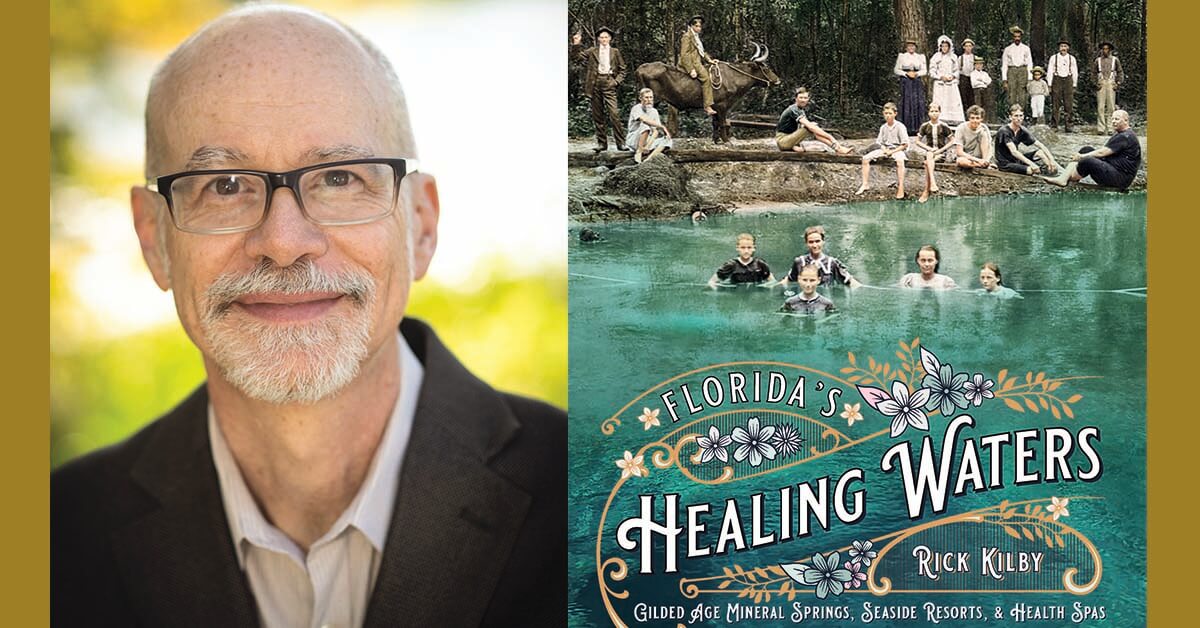 Wednesday, December 7, 2022
No charge
Reservations Required – open to Four Arts members August 15,
general public August 22
Patrons may choose to attend this event in-person or remotely via a livestreamed presentation. For those who prefer to view the event from home, please register for the virtual option. After registering, you will receive an email with instructions on how to view the presentation.
Author Rick Kilby explores the Victorian belief that water was the source of healing and rehabilitation, tracing the history of "taking the waters" from its early origins in Europe. Nineteenth-century Americans traveled from afar to bathe in the outdoors and soak up the warm climate of Florida. With more than 1,000 freshwater springs, 1,300 miles of coastline, and 30,000 lakes, water has been an abundant resource in the Sunshine State throughout its history. 
Biography: Orlando-based writer and graphic designer Rick Kilby is the author of Florida's Healing Waters: Gilded Age Mineral Springs, Seaside Resorts & Health Spas (University Press of Florida, 2020), which received the silver medal for Florida nonfiction from the Florida Book Awards and the Florida Historical Society's Stetson Kennedy Award. His first book, Finding the Fountain of Youth: Ponce de León and Florida's Magical Waters (University Press of Florida, 2013), won a Florida Book Award in the Visual Arts category.
Florida Voices is generously supported by the Fred J. Brotherton Endowment for Literature, established at The Four Arts by the Fred J. Brotherton Charitable Foundation. Fred Brotherton, who died in 2003, was for many years a Benefactor of The Four Arts and a strong supporter of its programs. Florida Voices, featuring the state that was Mr. Brotherton's winter home, serves as a continuing memorial to this much-respected member of The Four Arts.