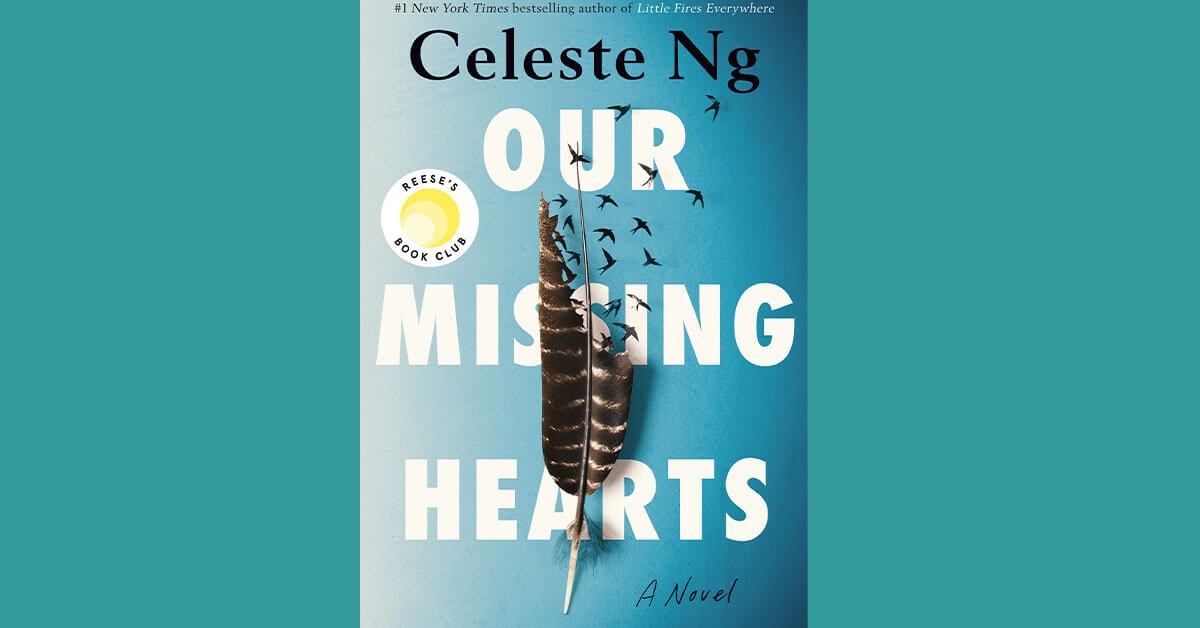 No charge
Reservations Required
Patrons may choose to attend this event in-person or remotely via a livestreamed presentation. For those who prefer to view the event from home, please register for the virtual option. After registering, you will receive an email with instructions on how to view the presentation.
Please note this is a book discussion without the author present.
Facilitator: Lesley Hogan
Our Missing Hearts is an old story made new, of the ways supposedly civilized communities can ignore the most searing injustice. It's a story about the power—and limitations—of art to create change, the lessons and legacies we pass on to our children, and how any of us can survive a broken world with our hearts intact.
Biography: Lesley Hogan has always been a voracious reader and lover of books and libraries.  No surprise that she earned a master's degree in English and enjoyed a first career teaching English at the high school and college level. Recently retired after practicing law for thirty years, she now has time to read, participate in and lead book discussions, attend lectures, and volunteer in the community.