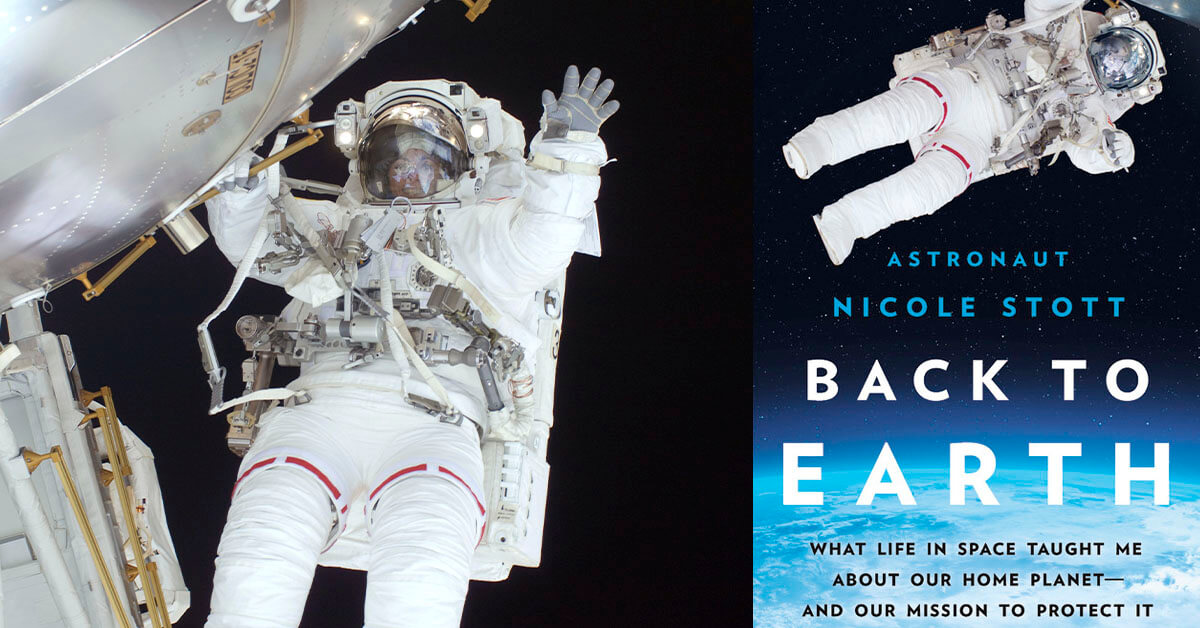 Wednesday, January 10, 2024
No charge
Patrons may choose to attend this event in-person or remotely via a livestreamed presentation. For those who prefer to view the event from home, please register for the virtual option. After registering, you will receive an email with instructions on how to view the presentation.
Join veteran NASA Astronaut Nicole Stott and space reporter Brendan Byrne for an exciting interview discussing Nicole's time in space and her latest book, Back to Earth: What Life in Space Taught Me About Our Home Planet―And Our Mission to Protect It. Nicole will share her experiences and discuss her post-NASA mission of bringing the healing power of art to children.
Biography: Nicole Stott is an astronaut, aquanaut, engineer, artist, and author of Back to Earth What Life In Space Taught Me About Our Home Planet – And Our Mission To Protect It; and most importantly a mom. She creatively combines the awe and wonder of her spaceflight experience with her artwork to inspire everyone's appreciation of our role as crewmates here on Spaceship Earth.
Host of WMFE & WMFV's weekly space news and conversation show "Are We There Yet?" focusing on the human exploration of our solar system and beyond, interviewer Brendan Byrne brokers conversations with scientists, engineers, journalists and visionaries about current events and future ambitions related to our exploration and understanding of the universe. The show and podcast garners more than 50,000 listeners monthly and is heard in over 100 countries.
Florida Voices is generously supported by the Fred J. Brotherton Endowment for Literature, established at The Four Arts by the Fred J. Brotherton Charitable Foundation. Fred Brotherton, who died in 2003, was for many years a Benefactor of The Four Arts and a strong supporter of its programs. Florida Voices, featuring the state that was Mr. Brotherton's winter home, serves as a continuing memorial to this much-respected member of The Four Arts.