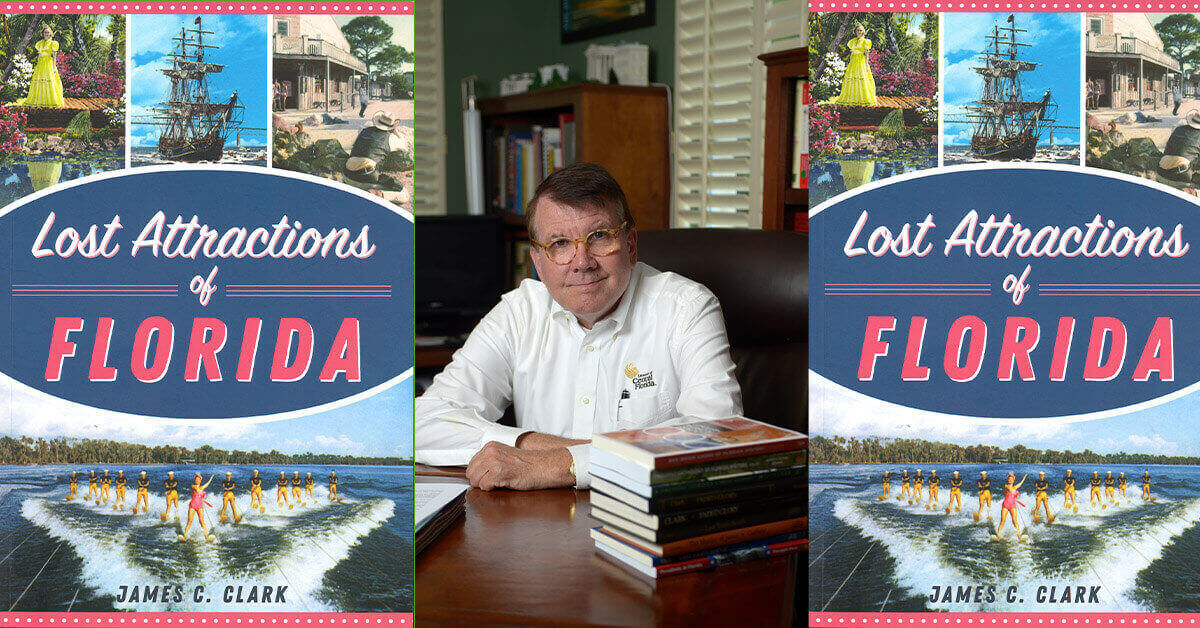 Wednesday, April 10, 2024
No charge
Patrons may choose to attend this event in-person or remotely via a livestreamed presentation. For those who prefer to view the event from home, please register for the virtual option. After registering, you will receive an email with instructions on how to view the presentation.
Join Florida historian, Dr. James C. Clark, for his fourth appearance as a Florida Voice. He will be discussing his newest book, Lost Attractions of Florida, highlighting all the fascinating roadside attractions and bringing readers back to a simpler time.
Biography: James C. Clark is a senior lecturer at the University of Central Florida. He is the author of twelve books on Florida history, including Florida: A Concise History, and the editor of a three-volume anthology of Florida literature. He earned his doctorate in Florida history at the University of Florida. His work has been honored by the Florida Historical Society, the Florida Magazine Association and the Florida Society of Newspaper Editors. He lives in Orlando.
Florida Voices is generously supported by the Fred J. Brotherton Endowment for Literature, established at The Four Arts by the Fred J. Brotherton Charitable Foundation. Fred Brotherton, who died in 2003, was for many years a Benefactor of The Four Arts and a strong supporter of its programs. Florida Voices, featuring the state that was Mr. Brotherton's winter home, serves as a continuing memorial to this much-respected member of The Four Arts.