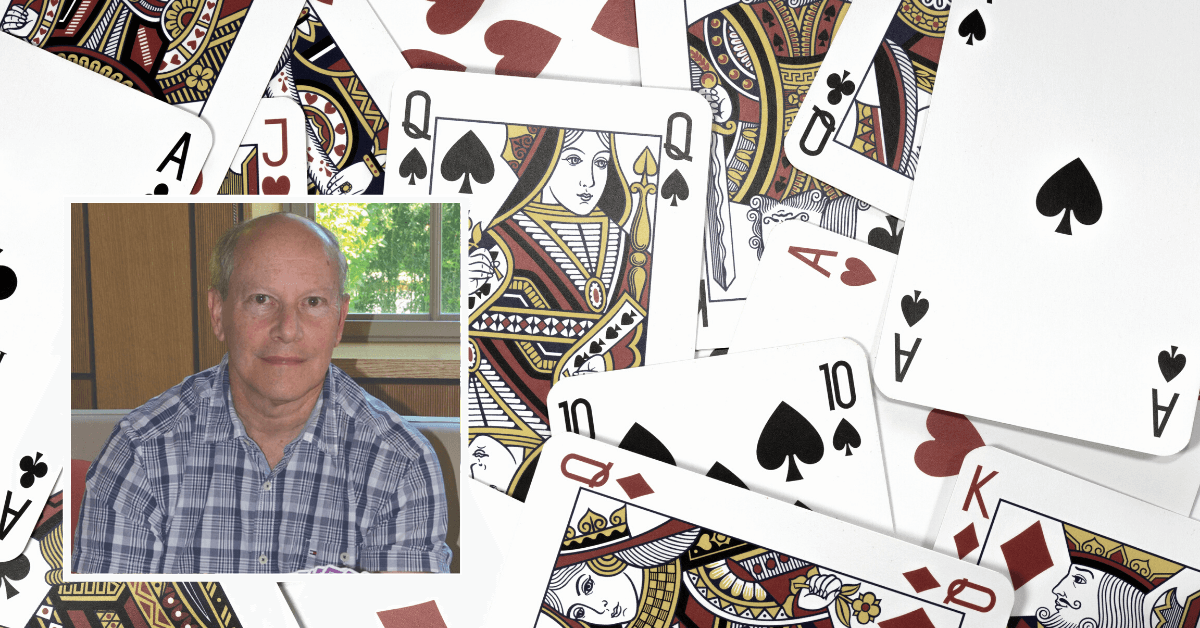 Runs

Thursday, January 5

–

Thursday, February 2, 2023
Thursdays from 10 a.m. to noon
Session 1: January 5, 12, 19, 26; February 2
$200 per session
with Bill Greenspan
These classes are appropriate for individuals who have a minimum of three years of bridge
playing experience. A thorough understanding of Jacoby transfer bids, Stayman, Takeout doubles, Blackwood and Gerber is a prerequisite.
Bill Greenspan began playing bridge while in college. He played in numerous regional and sectional tournaments achieving the rank of life master at 27.