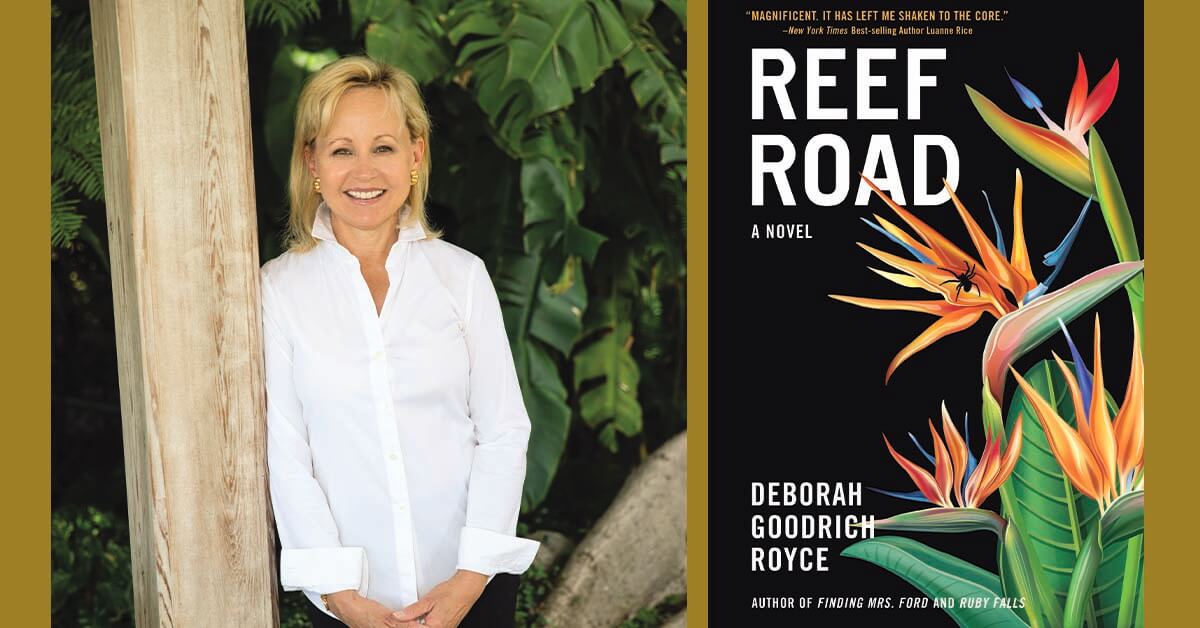 Wednesday, January 25, 2023
No charge
Reservations Required – open to Four Arts members August 15,
general public August 22
Patrons may choose to attend this event in-person or remotely via a livestreamed presentation. For those who prefer to view the event from home, please register for the virtual option. After registering, you will receive an email with instructions on how to view the presentation.
It is spring of 2020 and the world has ground to a halt. In the rarified hamlet of Palm Beach, Florida, its residents quarantine as an unseasonable heat wave—and a virus—descend upon them.
And yet.
From a pretty house on the north end of the island, a husband and children go missing while a wife delays reporting it. In a dingy apartment behind a grocery store, a writer works to solve a decades-old murder by day and prowls the island by night. On a famous surfing beach, a human hand is found and a passing surfer turns out to be a cop.
Not one of these characters stays within the lines being drawn around them as—beat by steady beat—their paths converge on Reef Road.

Biography: Deborah Goodrich Royce's thrillers examine puzzles of identity. Ruby Falls won the Zibby Award for Best Plot Twist in 2021 and Finding Mrs. Ford was hailed by Forbes, Book Riot, and Good Morning America's "best of" lists in 2019.
Deborah began as an actress on All My Children and in multiple films. She transitioned to be the story editor at Miramax Films, developing Emma and early versions of Chicago and A Wrinkle in Time.
Deborah and her husband, Chuck, have restored the Avon Theatre, Ocean House Hotel, Deer Mountain Inn, United Theatre, Savoy Bookstore, and numerous Main Street revitalization projects in Rhode Island and the Catskills.
Deborah serves on the governing and advisory boards of the American Film Institute, Greenwich International Film Festival, New York Botanical Garden, Greenwich Historical Society, and the PRASAD Project.
Deborah holds a bachelor's degree in modern foreign languages and an honorary doctorate of humane letters from Lake Erie College.
Florida Voices is generously supported by the Fred J. Brotherton Endowment for Literature, established at The Four Arts by the Fred J. Brotherton Charitable Foundation. Fred Brotherton, who died in 2003, was for many years a Benefactor of The Four Arts and a strong supporter of its programs. Florida Voices, featuring the state that was Mr. Brotherton's winter home, serves as a continuing memorial to this much-respected member of The Four Arts.