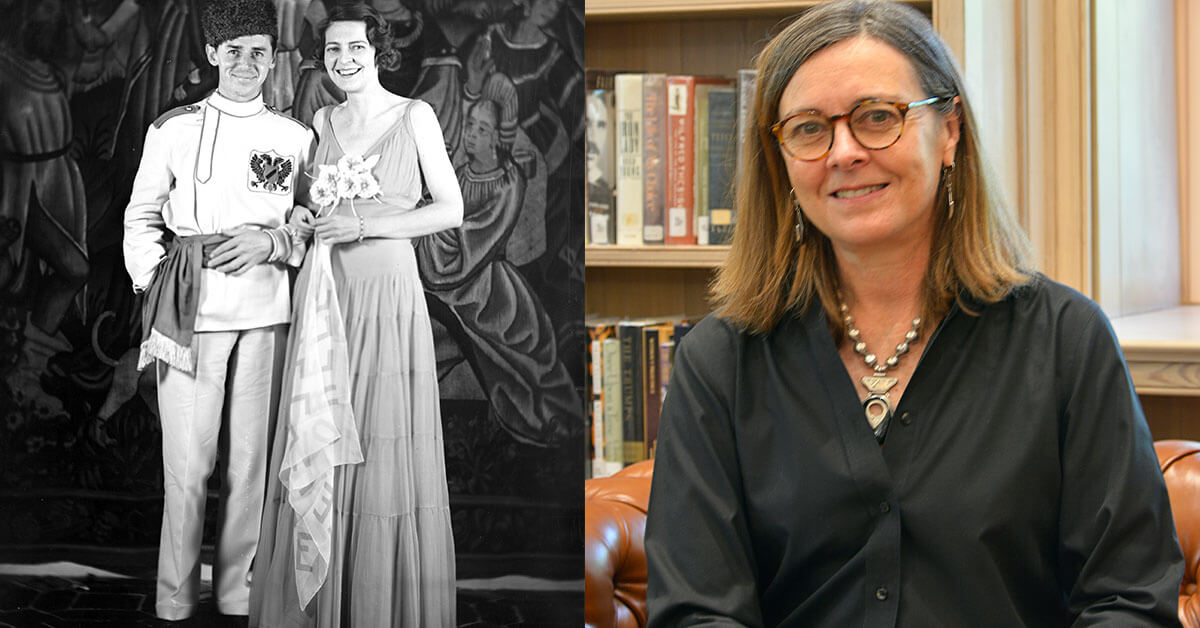 Wednesday, February 7, 2024
No charge
Patrons may choose to attend this event in-person or remotely via a livestreamed presentation. For those who prefer to view the event from home, please register for the virtual option. After registering, you will receive an email with instructions on how to view the presentation.
Andrea Taylor, granddaughter of Swiss-American architect Maurice Fatio, examines how Fatio's mother, wife, and daughter inspired his Palm Beach landmarks. Learn about the pivotal roles played by three women in famed Swiss-born Maurice Fatio's life: his mother Marguerite, his wife Eleanor, and his daughter Alexandra. Through their support and inspiration, these women raised, elevated, and sustained Fatio throughout his career, helping him to achieve the pinnacle of success in Palm Beach. Explore the ways in which each woman contributed to Fatio's architectural vision, as well as the broader cultural context that shaped their relationship with him.
Biography: Andrea Taylor is a well-educated and experienced teacher and cultural enthusiast. Born and raised in Geneva, Switzerland, Andrea spent many winters in Palm Beach, Florida, where she developed a deep appreciation for architecture and art. As the granddaughter of famous architect Maurice Fatio, Andrea inherited a love of design and aesthetics.
After completing her undergraduate studies in Psychology and French literature at Wesleyan University and Duke University, Andrea pursued her interest in linguistics and teaching by earning a Master's degree in Teaching English to Speakers of Other Languages at Seattle Pacific University. She spent 25 years living in France, where she raised her children and immersed herself in French culture.
Now based in Southern California, Andrea continues to pursue her passion for teaching, both in French and English. She currently facilitates discussion groups in French literature and culture, as well as leading architectural and art tours in France. With her deep knowledge and love of language, literature, and culture, Andrea is a true cultural ambassador, bridging gaps between many countries and people from all over the world.
Florida Voices is generously supported by the Fred J. Brotherton Endowment for Literature, established at The Four Arts by the Fred J. Brotherton Charitable Foundation. Fred Brotherton, who died in 2003, was for many years a Benefactor of The Four Arts and a strong supporter of its programs. Florida Voices, featuring the state that was Mr. Brotherton's winter home, serves as a continuing memorial to this much-respected member of The Four Arts.