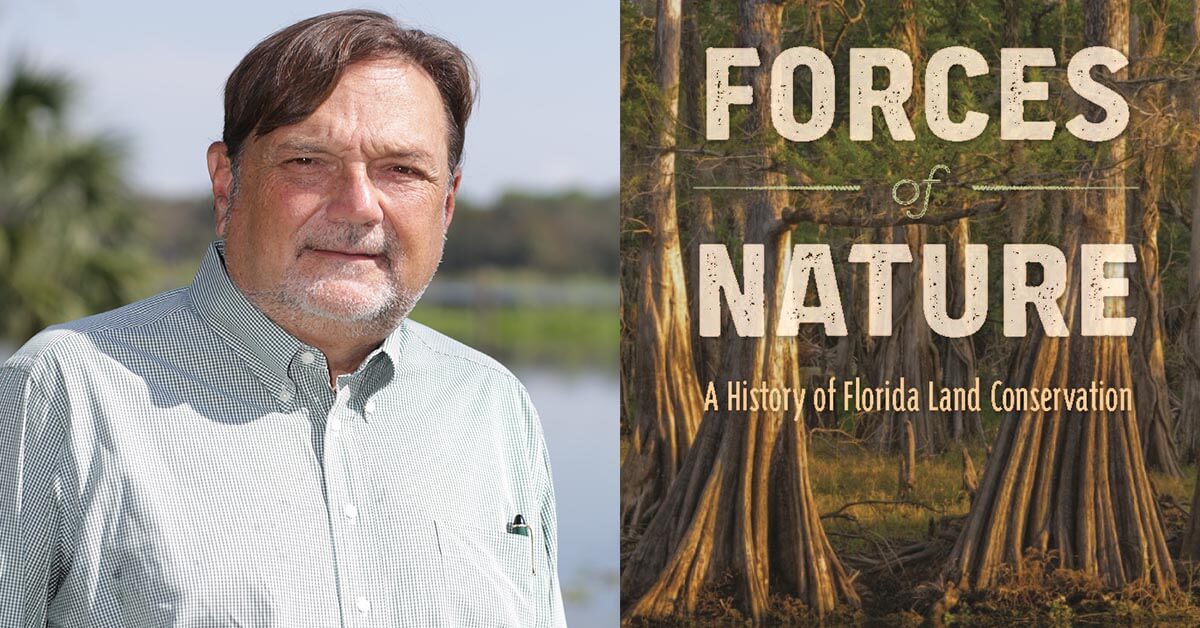 Wednesday, December 6, 2023
No charge
Patrons may choose to attend this event in-person or remotely via a livestreamed presentation. For those who prefer to view the event from home, please register for the virtual option. After registering, you will receive an email with instructions on how to view the presentation.
Environmental lawyer and educator, Clay Henderson, discusses his book The Forces of Nature and leads a discussion that will motivate everyone to join in defending Florida's natural wonders.
Biography: Clay Henderson has had a long career as an environmental lawyer, educator, and writer. He has served as president of Florida Audubon Society and Florida Trust for Historic Preservation. Until his retirement in 2019, he served as Executive Director of the Institute for Water and Environmental Resilience at Stetson University. He was elected to two terms on the Volusia County Council and served on the Florida Constitution Revision Commission.
Henderson is most associated with wildlife and land conservation. He sponsored most of the environmental provisions in Florida's Constitution including the creation of the Fish and Wildlife Conservation Commission and co-authored the Florida Water and Land Legacy Initiative, the largest conservation funding program our nation's history. He was also a leader in the development of Florida's signature land acquisition programs including Preservation 2000, Florida Forever, and Florida Communities Trust, and negotiated the acquisition of over 300,000 acres of conservation lands. His new book Forces of Nature is an environmental history of Florida.
Henderson has been recognized for his body of work including the national public service award from The Nature Conservancy, lifetime achievement awards from the Marine Resources Council, Florida Trust for Historic Preservation, and Bill Sadowski Memorial Award from the Environment and Land Use Section of the Florida Bar.
Florida Voices is generously supported by the Fred J. Brotherton Endowment for Literature, established at The Four Arts by the Fred J. Brotherton Charitable Foundation. Fred Brotherton, who died in 2003, was for many years a Benefactor of The Four Arts and a strong supporter of its programs. Florida Voices, featuring the state that was Mr. Brotherton's winter home, serves as a continuing memorial to this much-respected member of The Four Arts.